What's the story with that water tank…what capacity and is it pressurized?
Looking good man! I myself swear by those bed stiffener's
thank you! Yeah, they are dope. I didn't like the look of the caliraised ones.
It the Waterport Day Tank, 3.85 gallons. Self pressurizes when filled up with the hose. Additionally, it has a schrader valve so you can pressurize it up to 40 psi.
Sounds like a great solution. Thank you!
Visibility was very limited, especially when backing up my small trailer. This little amazon camera has been a great solution. Paired it with my Sony in dash car stereo.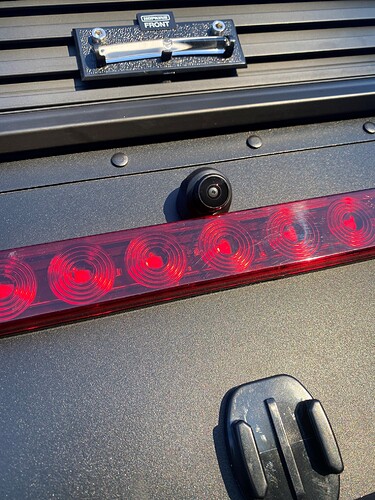 do you like it up high like that? I have a wireless camera that Ill be installing soon, and replacing my rear view mirror with a screen. Wish i had enough electrical knowledge to be able to turn it on whenever I wanted…
But anyways, I was thinking about putting the camera in the same place that I have my OEM camera, in the middle of the swingout. that way I wouldnt have to drill into the GFC.
It is a wide angle camera and the location is perfect, my main use for it is backing up a trailer and this gives me a good view. I still have my OEM one in the tailgate (activates when I go into reverse) which I use when I need to see things closer to the rear bumper. I did install this new camera so that I can turn it on whenever I want from my existing head unit and the camera came with the instructions on how to do that. I am not savvy with electricals but tons of research, YouTube and forums has gotten me by. I guess it all comes down to how you plan on using it. Good luck on your mod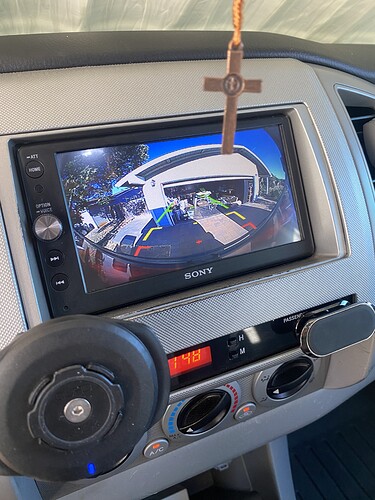 Drew inspiration from @julian and redid my electricals. I also installed the ARB plug and harness for my fridge.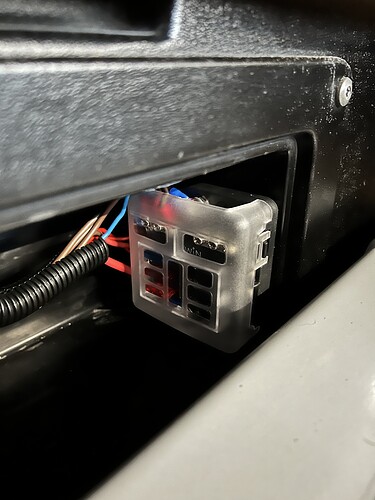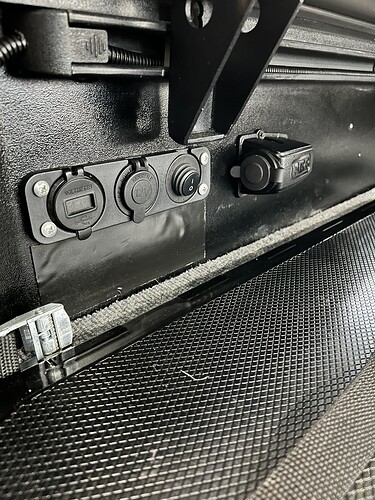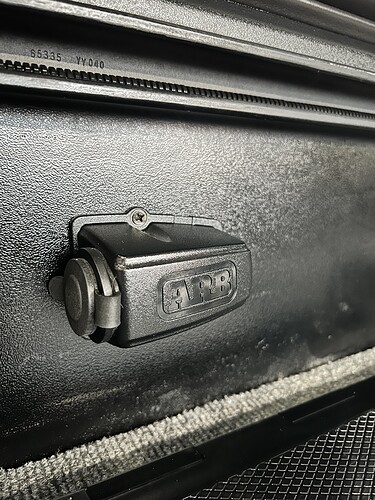 ARB Power Cord:
ARB Wiring Kit:
Fuse Box:
Looks clean and awesome! What do you have the power sourced too? Main battery or house?
Thank you! For now, main battery. Once I get to my campsite, I plug the fridge to my jackery. Future plans is a dual battery to run the fridge, lights and my usb plugs. Jackery would then just become an emergency power source.
Nice, good call! I was just curious. I haven't done electronics yet but ultimately want a small fridge and to power my diesel heater so keep debating about dual under hood or a portable system.
I've been researching it though and a lot of dual options for Tacomas are limited to group 36 batteries thus only 60ah but AGM so really only 30ah…if I am making sense.
What size jackery?
Yeah, makes sense. Redarc is a good option. Tons of youtube videos out there of people doing budget dual battery builds. It will give you a peace of mind since the main battery will always remain charged and no risk of being stranded. I will eventually install a solar panel as well to charge my Jackery since the fridge only lasts about a day with the Jackery 240. OR get a bigger jackery

. I currently use this (https://www.amazon.com/gp/product/B07PGS2WN8/ref=ppx_yo_dt_b_search_asin_title?ie=UTF8&psc=1) and I can push the jackery much longer but I kind of just want to have the entire system on the truck and not worry about unpacking additional components to keep batteries charged.
Makes sense. I was doing math and while most fridges say 40-50w they dont seem to cycle on that much so makes sense to get a lot more out of.
Unless I quit to travel long-term, might at some point haha, I am mostly doing weekend or long weekend so dont need 200ah like friends in their vans full time.
I have thought about doing something like this since its medium size, lithium, and light.
That's a nice power station with great reviews too. Just insulate your fridge well and the draw will be very minimal. I am on the same boat as you, weekend trips mostly. So I don't need any overkill power plus I like budget options, apart from the GFC itself

. I use a setpower fridge and it has been working flawlessly for a fraction of the price compared to a dometic.
Ya friends have a knock-off one like that they've been running in their van for 2 years with zero issues!
Nice! This exact one?I would be interested to upgrade to a cheaper option. Jackery has gotten very pricey with its gain in popularity
Sorry meant friend had a knock off version of fridge like yours but one sold in Canada on Amazon.
How are you running the main battery power back to the truck bed? Are you utilizing a power tray/blue sea fuse box situation?