I have Total Chaos as well. Easy install. Just need to drill a couple holes.
Yep great addition… peace of mind and usually have very sturdy tie points missing from the stock Tacoma.
Definitely a plus on the Total Chaos stiffners
I just installed TC's on my 2nd Gen and happy with the design. I recommend buying from Amazon. Bought mine from TC direct and when i got them some edges were fairly sharp and small weld slag on edges, ended up cutting myself. No big deal for me but can't happen to my kids. Choice was return for another set or deburr myself and paint over the powder coating.
TC said send them back for a refund but we have no stock so not sure when you can have replacements. So I took the deburr and paint option. Amazon had 22 in stock so would have had received a new set (and would have had free prime shipping).
Total Chaos is better than CaliRaised because the thing is lower profile when installed. Gen 2 here, but they appear about the same.
I'm looking at the box from 4WP for their version…been sitting there for 2 months, unopened. Guess I should get on it.
I've got a set from Runnin4Tacos, they're quite beefy and probably more similar to the CaliRaised (and others). I've only heard great things about the ones from Total Chaos and for whatever reason decided against them.
Guessing cuz the TC cost almost twice as much - but the flat bottom of them is key because the Cali ones stick up where I want to be able to slide stuff in and out of the bed. The R4T have the same bottom as the Cali ones. No idea how the 4wp ones work tho… seems like a lot of assembly! hah
CaliRaised ($100)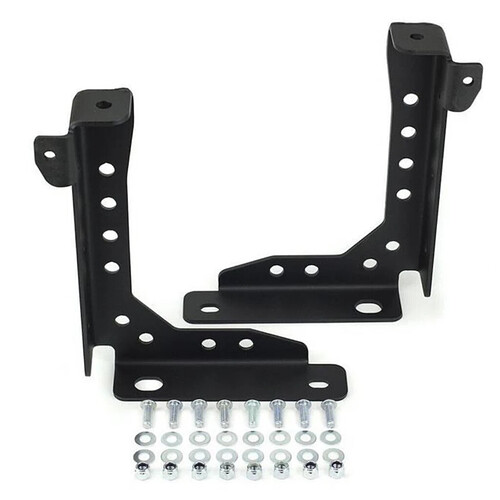 TC ($180)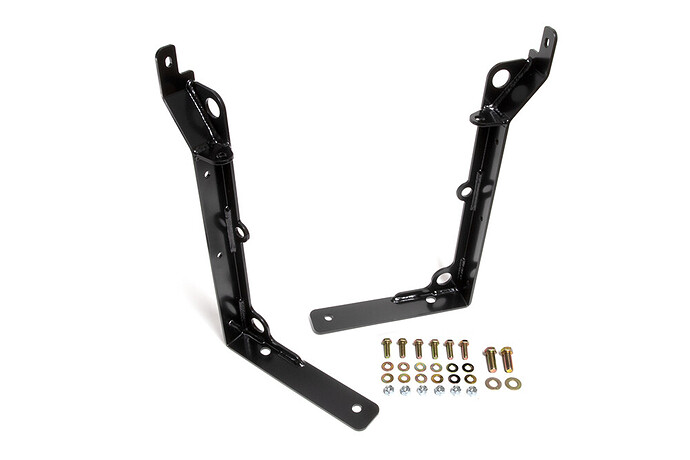 R4T ($125)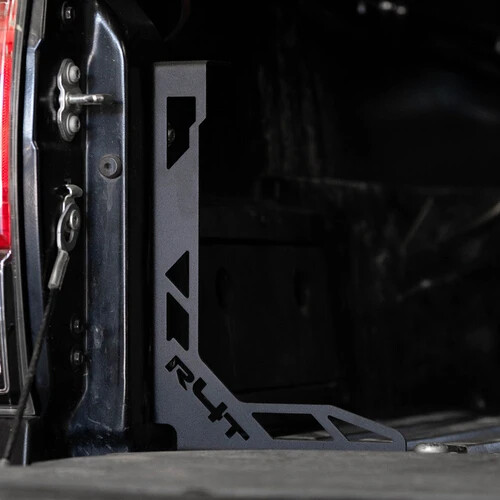 +1 for the TCs as the others would have been in the way of the draws we built. I also was able to install a bedrug on top and it would have been weird with the other options having the tall horizontal section.
It's just money…which none of us obviously have any issue spending!
@Nevadan are those the 4WP ones that are partially hidden and brace from the back as well? I'd be interested in what you think of them.
I ended up installing the TC stiffeners and I am stoked they've been great
I went with the Heavy Metal Offroad ones…. Pure beef
Yes, those are the ones. I actually just got a quote from 4WP to install–$500+/3.5 hrs of labor. If it takes 4WP that long to install their own gear, I'm not interested in attempting. And I don't thrash my truck like some folks, so I might be taking them back. The "it's just money" mantra only goes so far…
For bed stiffeners?! That's outrageous. With a little know how, YouTube, and some basic tools you can definitely tackle this.
I appreciate the vote of confidence. But as I have alluded to before on this forum, never underestimate the potential depth of incompetence.
The total chaos ones require a couple holes drilled and some hard to reach nuts after removing taillights… even think I had to buy a torx bit for the bed bolt. I thought these were easy to install but they were not a gimme.
The torx bit got me, I had the size just smaller than what I needed.
The TC's are easy to install. If you have and know how to use a drill motor. The hardest part was de-burring the drilled holes. I didn't want to leave a burr behind the washer as that could be a place for water to accumulate and rust. Used spray paint and a Q-tip to paint on the drilled holes also. Rent an impact wrench from Home Depot to remove the large bed bolt, i bought the Torx for $5.
I ended up going with the DRT Fabrication pair. Actually in stock, and showed up powder coated, in 5 business days. These actually include optional holes to be drilled for wiring. A grommet is placed in the hole to run wires through, and it's been super convenient.