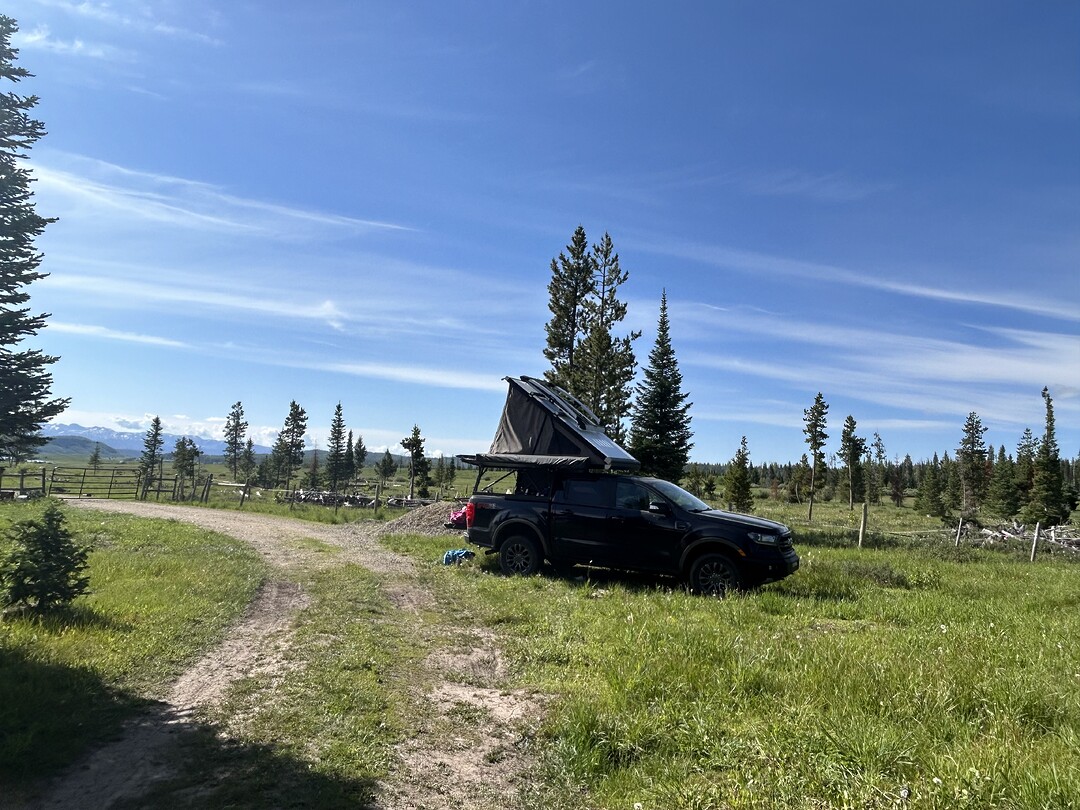 V2 Camper for a 2020 Ford Ranger with a 5' bed. Installed in Spring of 2022. I don't use it enough and I'm tired of not being able to park in my garage. With all of the upgrades and accessories it would be $10,300 + tax. Asking $8000. I live in Steamboat, willing to deliver it anywhere within a 4 hour drive. Camper is in black and tent is stone grey. Everything is in great shape, seriously used the tent probably thirty times max.
Upgrades:
front and back windows
side and back tent doors
two Beef bars and t nuts
three universal mounting brackets
I have a batwing awning that I am planning on keeping but could throw it in if the price is right.
Texting is best - 3o3 - 931 - 2731
I had trouble finding any recent pictures but could certainly send you some or FaceTime if you're seriously interested.