All of these builds are rad! Just picked up my Ranger this week and GFC end of Feb - ill share some images once I get it built out. Stoked
Any suspension mods required or recommended on a Ranger with this camper? I have a 2020 Supercab FX4. Not going to be wheeling it, but lots of unpaved roads.
check out ranger5g.com and prepare to empty your wallet. I don't notice any difference driving besides the wind noise. these trucks are beasts. I don't even notice the boat in tow either. glad I got rid my tacoma years ago
I picked up the fox leveling kit. I'm still waiting on the fronts. I'm hoping it makes fire roads a bit smoother and to fix my tire rub.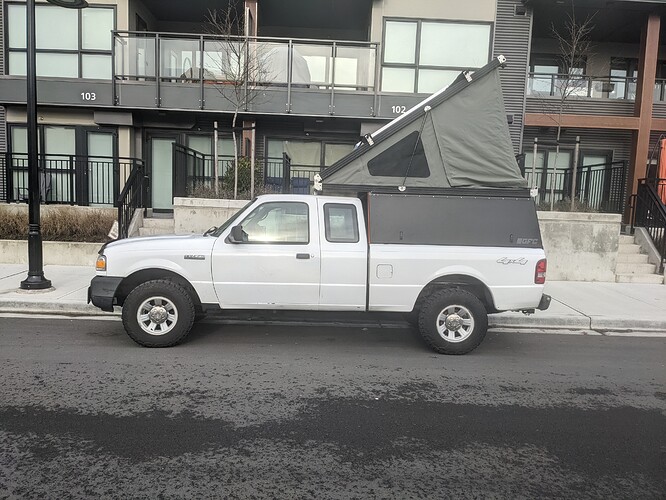 Not a "new" ranger, but in the not a taco club

Check out my build thread. Nothing huge but I have done quite a bit of tinkering



Hey guys!
I bought a 2021 Ranger XLT at the end of January, and thanks to the forum I was already able to find a used camper for it! Planning on keeping it simple, efficiency is top of mind. Let me know if you guys have any must have mods or tips for lighting, heating, efficiency improvements (wind fairing), etc! Soooo excited to finally be able to join this community after 3 years of watching from the sidelines.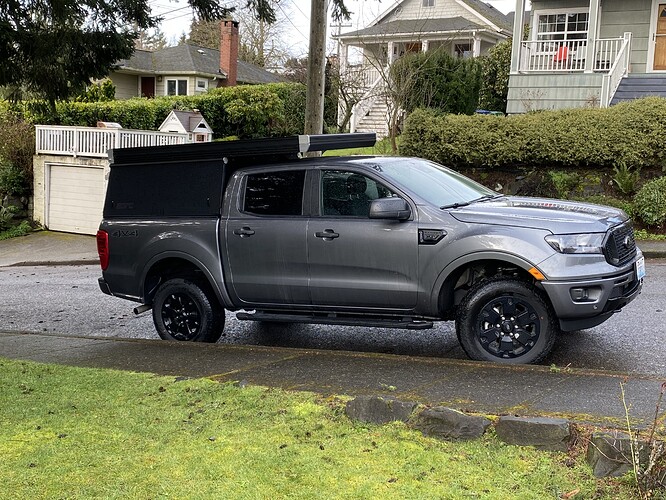 Cheers,
RJ
Welcome! Looks like your in the great PNW as well?
Yes sir, Seattle based these days, moved from Maine in August.
Another question: I see a lot on the forum about bed stiffeners, mostly for Tacos. Is that something we should be thinking about with the Ranger? If so, anyone have any that they like?
If you do a lot of off roading yes I would suggest them. Welcome to the Northwest as well!!!
meh bed stiffeners the bed pretty stiff as is. buy a real truck, get a real bed
Officially starting my build thread
Love how folks in the PNW can identify the wet coast from a single, random neighborhood shot.
Just here to represent the minority: Here's my 2020 XLT scab with the Superlite. Pretty funky setup with the truxedo tonneau, billie bars and tent risers but it works great for me. She gets sent pretty good in Baja frequently and stands up well to the abuse.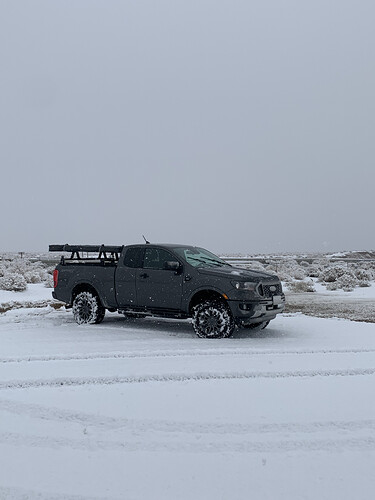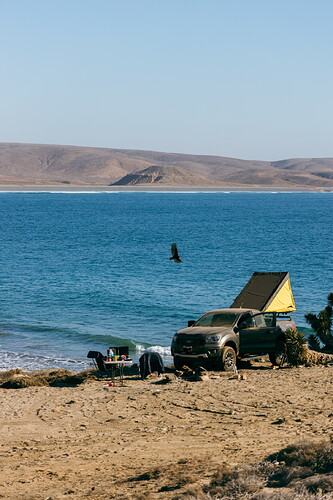 That and his licensee plate is a Washington State one…lol
Nice Ranger Tremor! I have one in cactus Grey. How much did it sag with the GFC?
Thanks!
Not much at all. When it's fully loaded (2 adults, 2 80lb dogs, camping gear), it's basically level. With just the camper, it still has a slight rake.
The ecoboost 2.3L is a great engine…easily my preference over the Taco 3.5 V6.
We whipped up this fridge/outdoor kitchen combo with storage bench for a long bed Taco. I don't see any reason why it wouldn't also work for a short bed Ranger SuperCrew. The lost 11" in length just means the bench seat is tight to the back of the cabinet and the Lagun table needs a different mounting point. If anything, it might work better as the Ranger has taller bed sides and a wider bed than the Taco. Check us out at www.4WD-Mod.com.