I just ordered. Any updates on the new fabrics??
I bought mine in September 2022 and I can't imagine sleeping without them.
They are a heavy flannel.
Mine arrived today and I can't wait until the weather clears up a bit to pop the roof and install them!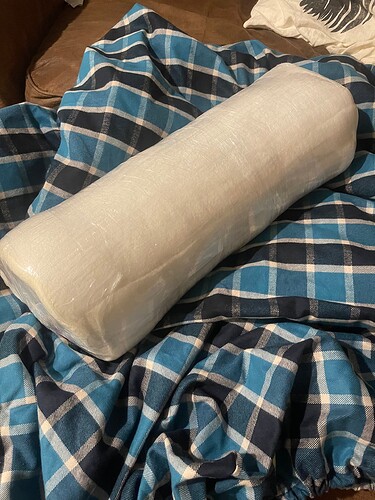 Just ordered a set for my superlite mattress. Cant wait to try them out!
@WrinkledPants Would you have an idea as to when you might have the Standard Red/Black flannel sheets back in stock? Thanks!
I have been watching for the red black xl as well!
I got the same color! Looks good in the tent.
Quick question. It's pretty tight to get the panels to set in now. Has anyone shaved down the square panels to make it easier? Considering taking off a mm or two.
Absolutely… I think the blue with the stone gray tent is the perfect combination
We are hopeful to have the RED & BLACK BUFFALO CHECK available for purchase by New Years eve.
Waiting and waiting and waiting for the ship to come in… literally!!!
I got my overland softgoods flannel sheets and 1" foam topper installed today. I have V1 #706. The flannel sheets are outstanding quality. The foam feels great and, while I haven't slept on my sheets and foam combo yet, I can tell that it will be much nicer.
I did run into one snag with my camper. I got the foam topper pieces installed, and I could no longer close my camper. I sent an email to Scott and he called me right back. After some discussion, we decided that some trimming may help my situation. It did indeed. For my V1, I needed to trim 1" from every cushion around the perimeter of the tent area including the very front closest to the hinge and the back along the rear tent door. It closes tighter than before, but it closes. When I reinstalled the cushions under the sheets, I made sure I left the 1" gap closest to the edge/tent all the way around. Try this if your tent won't close or is super tight after install.
Here's what I trimmed…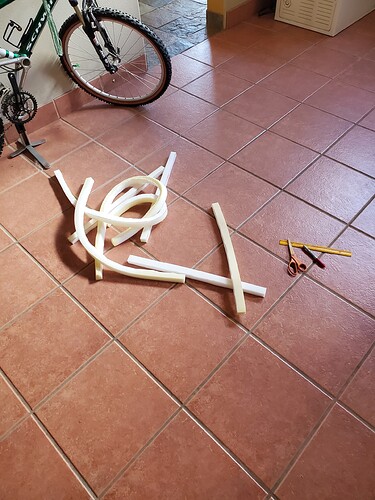 I can say enough about my customer service from Scott. Super cool guy who just wants to be sure that his customers are happy. Offered to refund my purchase if the trimming didn't work out. Very nice human being… I couldn't be happier with my overland softgoods purchase! Can't wait for the next opportunity to get out camping.
Peace.
Any update on when Red & Black for standard camper will be available?
Hey Scott, love the sheets. Been looking around but haven't seen any updates on your window covers are they still in the works?
Absolutely fantastic! The fitted sheets and foam inserts completely changed the game. I've never slept so good in my GFC ever. My fiancé and I have been looking for ways to improve our GFC bed set up. The factory bed situation needed some serious attention. I really can't speak more highly about a company and product. The entire experience from inception to end use was fantastic. I had a minor issue with my purchase which turned out to be an automated system mishap (nbd). I very quickly received a call from Scott who was not only informative and professional but congenial and personable. Learning a little bit about their family and company I knew I was getting something good from
good people.
The material quality is very soft and easy on the eyes.
The fitment is on point and adjustability is a nice touch. I enjoyed how nice the labels/tags are on the sheets and how they are named. You do not need Instructions. Just read all the labels and look at your bed it'll make sense.
I will definitely be purchasing more products from
them in the future.
Thank you OverlandSoftGoods for making us fall in love with our GFC bed. You guys do it right

keep
It up.
Had to ask, but any code discounts for those not attending Overland Expo?
Ewww curious as well. Was about to place an order today.
Hey Kenny! I can't tell you how happy I am to hear that you love what we made for you!!!
For some reason I missed your post until just now. Great way to head into the weekend

Happy trails…
Scott
Sorry to say we are not able to offer any discount codes at this time!
If you do purchase any of our products I want you to know that your complete satisfaction with what we make for you is paramount in importance here at Overland Softgoods!!!
Happy trails…
Scott