Nice simple solution…if you can keep the padlock from rattling and beating up the extrusions.
Wow super clean! Best I have seen yet for sure.
@PDX_Keith where did you get the end caps engraved?
That's how GFC is now serializing the campers. Hopefully they can add that on the prior campers as promised:
Did you enlarge the hole or did it fit in the existing?
I drilled a new hole specifically for the lock. You'll see both the lock and gfc pin in the photo.

Fair enough - I didn't notice that photo - just saw the one with the daylight and the one with the lock. Oops!
I picked up my Gofast camper last week and noted the tent latch already had pre-drilled holes! I was then able to use a trailer coupler latch lock (right diameter). I did have to use a dremel to cut off the excess locking shaft but I think this is going to work for me.
The only downside is each lock has its own key…oh well, I don't mind carrying an extra key.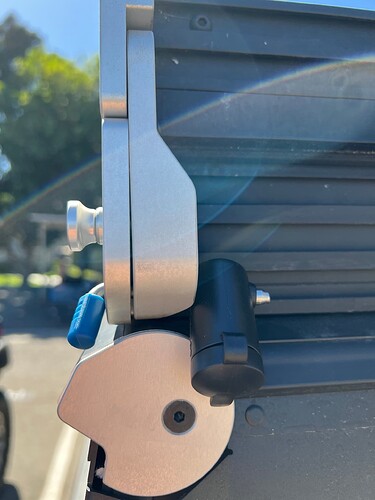 Where did they promise this? They're charging $50 to do this now for older campers
Definitely seems like the quoted post does acknowledge that the serialized part can be added retroactively, but doesn't seem to imply it would be at no cost.
Looks like you cut the longer length pin to where it just sits at the edge of the lock, I'll drink a beer in your honor tonight!
Does the door hit the lock?
I did this same setup, thanks for posting your solution!
I'm pretty sure I found this somewhere in the forum, I took out one of the spring pins, enlarged the hole slightly and have used a Curt 23520 Trailer Tongue Coupler Lock (I added a couple rubber washers from the hardware store to tighten it up a bit).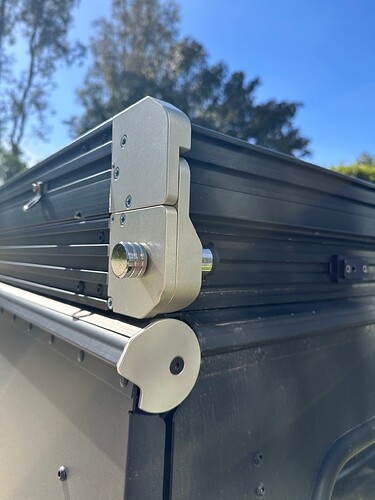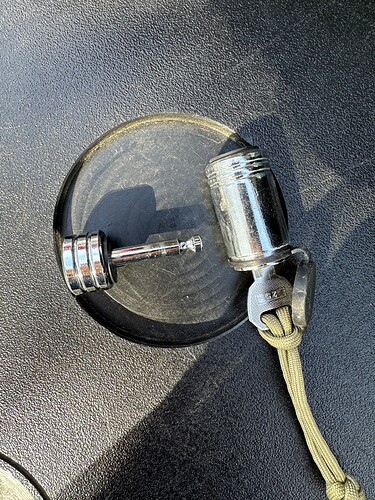 If you leave the locks on and proceed to open up the side panels, it does not hit.
There it is, the solution!
You didn't have to drill a hole or you do have to drill one?
If this was aimed at me, I just had to slightly enlarge the hole left from removing the spring pin. No additional hole drilled, and can reinstall the spring pin later if I want.
Thanks for linking the lock. Best solution IMO and it looks likes its part of the camper! Holes are pre-drilled on the newer V2's, so all you need to do is cut down the lock pin.