Starting a build report for my Tacoma as I get a few upgrades ready before I pick up my GFC next month. I'm coming from Alaska so it'll be a bit of a long haul. I've wanted a camping rig with a GFC for a couple years now and I'm finally making it happen this summer. It'll be a work in progress through the summer so I want a place to document all I do to it. I'm graduating college the week before I drive down, so I'll call it a graduation gift to myself.
I'm a climber and a skier, so the truck will mostly be a way to get to and from those activities. I expect some light offroading but not for it's own sake. It'll also be something of a budget build (at least by GFC standards) since I'm 22…
The truck:
2008 Tacoma
Access cab, 6' bed
Manual transmission
4wd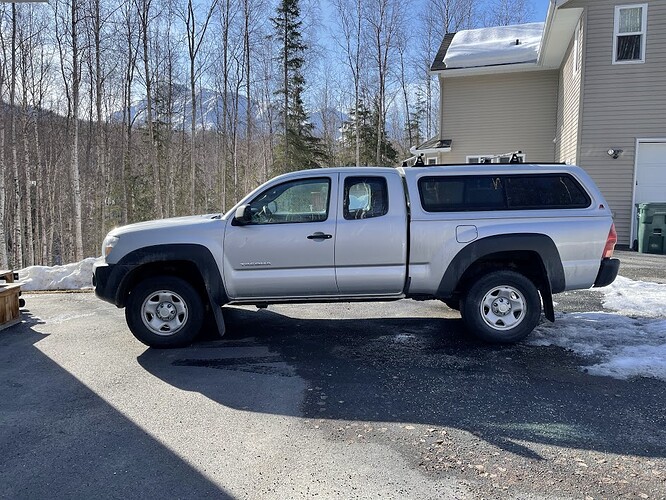 Looking forward to stealing some ideas from you guys and hopefully coming up with some of my own for you to steal!