i'm trying to build a 12v ammo can battery box in this genre to power my matt gecko led's and charge phones, bike lights, etc. overnight.
i have the switches installed in the box and am about to start wiring. can someone check my lines and squiggles to see if it's right?
i want the first switch to act as a master switch. off the fuse block i have a voltmeter, a usb socket, and a 12v cigarette socket. i also have another switch that controls the lights.
things i'm not sure about:
do i need a fuse between the master switch and the battery, or between master switch and fuse block?
can the negative from the light go to the negative post on the light switch, or does it have to go to the negative on the fuse block, or get spliced with the negative wire between switch and fuse block?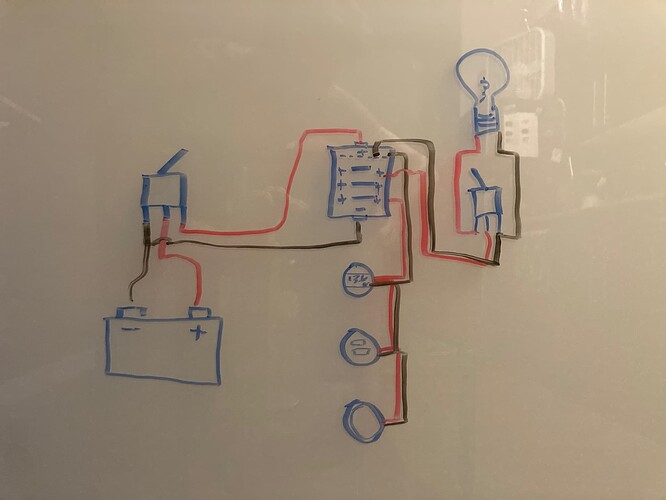 TIA!