In my line of work of owning a media company, Dusty Summit, having a capable off-road vehicle is an absolute must; the locations we shoot at, requires you to get from a remote location in the desert. Whether it be shooting a desert race or a commercial for a client, we are constantly scouting locations in unforgiving terrain. I recently sold my beloved 2007 Lexus GX470 that I lovingly beat on for the past two years. It was an incredible car that served its purpose as a daily driver and production vehicle. It started its life as a dedicated off-road adventure car that I would take into the mountains for camping, but when I launched Dusty Summit, it quickly snowballed into a car that would see hundreds of miles offroad. From the rock trails of Moab to the majestic beaches of Baja. It was a Swiss Army knife ready for any adventure I threw at it.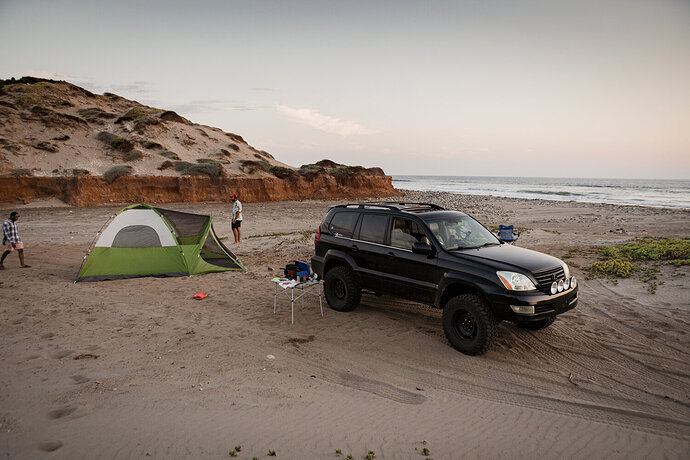 Enter the Toyota Tundra, a new project I am tackling to build out the ultimate media chase and overland vehicle. This truck will serve as a home base for our media productions in the foreseeable future. I purchase a single-owner 2008 Toyota Tundra 5.7L 4WD with a perfect maintenance record from Albuquerque, New Mexico. After some digging, I found out an 84-year-old woman bought it new, and her son kept every single receipt for the truck.
A few months later it has finally come time to get the Go Fast Camper GFC XL #3432. I picked it up in March and so far has performed flawlessly!