New member. First of all - so much great info on this forum - thanks to everyone who has come before and created so many epic products and inspired everyone with amazing builds. Just wanted to start a little thread for my build as I await my Install.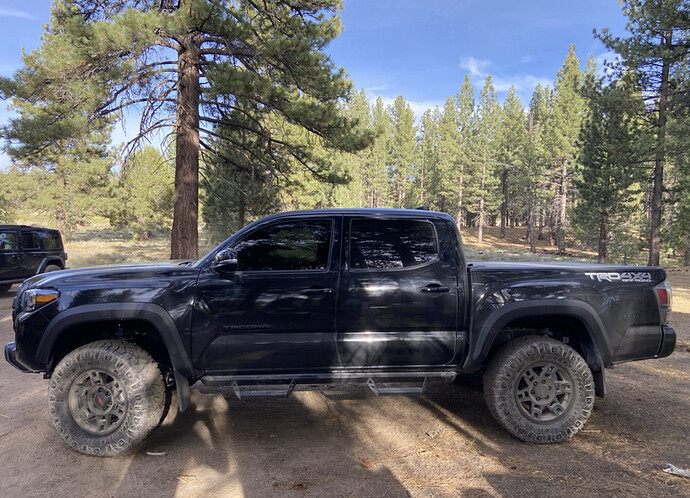 Currently, the truck is on the factory lift and leveling kit (spacers…) I am having a new leaf pack + suspension installed prior to picking up the GFC next month. I went with a Deaver Stage 2 and Elka IFP 2.0 Front and Rear.
Other mods made so far:
Cali Rasied Bed Stiffeners
Cali Raised Ditch Lights wired to OEM Switch
Tacoma Bed Liner
I have also been stockpiling/plan on getting some other products in preparation for the install:
Still need to figure out my water setup & what to do about power. Also planning a simple shelf on top of the wheel wells. I will post more updates/photos as the build continues.
Welcome to any tips or feedback.