I ended up going through NM, CO, UT, WY, and ID to get to MT for installation (no highways). On the way back I went through WY, CO, OK, and TX. I would repeat everywhere except southern CO – way too crowded. Million Dollar Highway isn't awesome for the driver.
Also, in the future, I'll pack extra fuel or plan to start looking for the next gas station as soon as I pull out of a fill up in some parts of WY (plan to fill in Cody) and eastern CO (if your goal is to avoid Denver).
Got to camp at Cooney State Park (MT), Curt Gowdy State Park (WY), and Fritch Fortress, Lake Meredith (TX) on the way back. I would definitely go to Cooney again. Curt Gowdy was beautiful country, if a bit crowded and pocked with prairie dog holes big enough to break a leg in.
Fritch Fortress was a bit crowded but it's free camping and has a shower facility. I want to try another campground on Lake Meredith (it requires two off-road permits, so it might be less crowded) and/or Palo Duro Canyon State Park next time I'm through the TX/OK panhandles.
Photos of the camper before installation and first light at Cooney. Didn't take many photos this trip – photos just can't do that part of the country justice.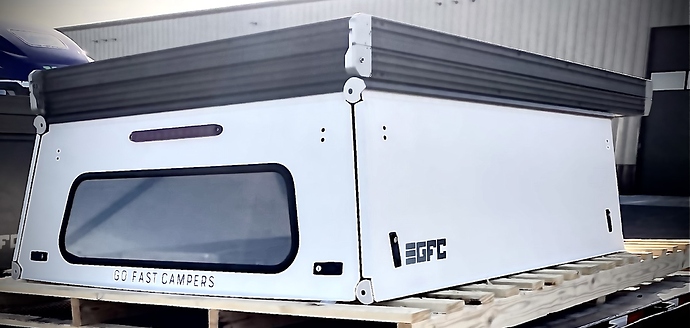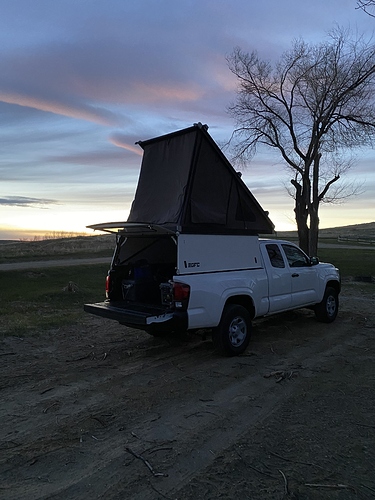 Hoping to have more trips to report soon.