I picked up my camper last weekend. On the drive from Colorado to Montana, I got about 23 MPG in my F150 Powerboost. On the drive back, I was only getting about 19 MPG and the wind noise at 80 MPH was intense, so getting a fairing put on was top priority.
I had some 11 gauge 8" flat stock laying around for the fairing portion and bought some 3/16" x 3" flat stock for the support arms. I also used some 1x1 angle iron to stiffen up the backside of the steel fairing. I welded it all together and painted it black. Here is the result: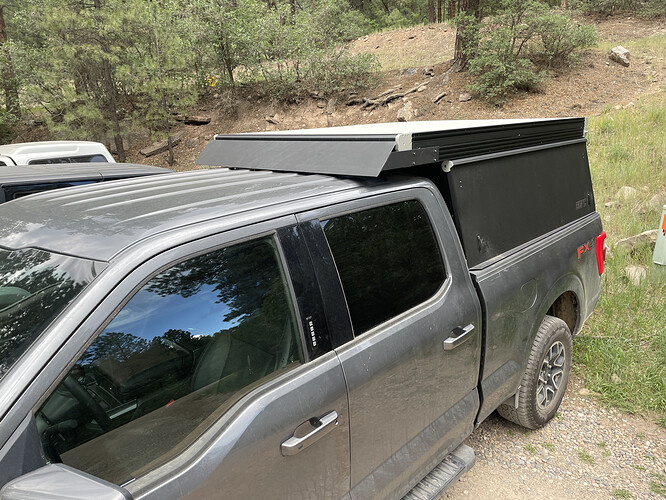 It ended up a little closer to my roof than I intended. I drove on some washboard roads and I did hear the fairing tap the roof of the cab once. I ordered a length of this wiper seal to act as a bumper on the fairing, and seal off some more airflow.
So far the wind noise is drastically improved. I haven't done any major driving yet, but MPG appears to have improved as well, but I won't know how much until I take a longer drive.