Was wondering if GFC interferes with radio reception. Thanks
My siriusxm still works just fine on my 2nd gen.
No problems with my 2019 tacoma so far…
Peace.
The GFC utilizes Plascore for the roof and floor which is a fiberglass composite and should not interfere with your reception in a way that a metal camper would. Just a bonus feature of the highly durable, super light and awesome material that Plascore is.
No interference on reception but if you have a shark fin antenna cover it may make contact at some point.
I've had my camper a little over a year and the other day I noticed the antenna was now touching the camper. I suspect it's due to the plastic bedrails on my 2nd gen Tacoma compressing because the forward camper attach bolts were also lose.
Interestingly enough the shark fin was actually getting worn down by the composite bottom of the camper overhang.
I replaced the shark fin with a lower profile replacement and now have lots of clearance.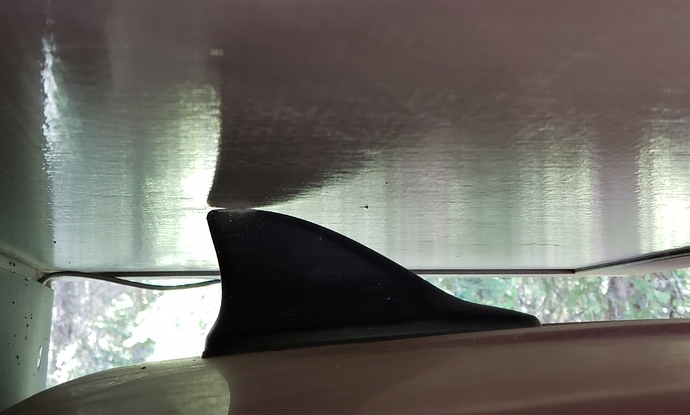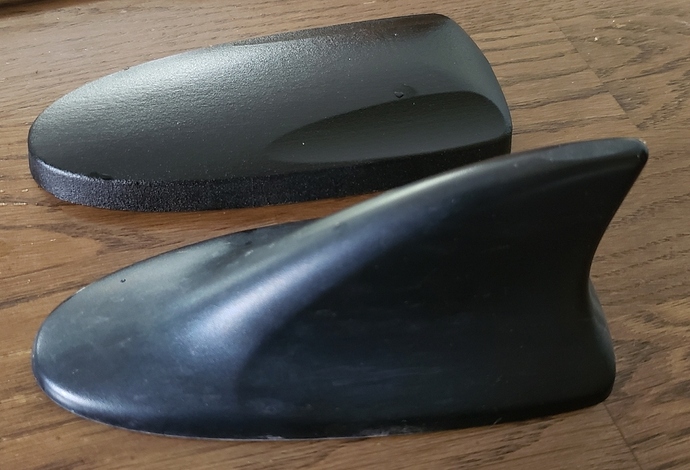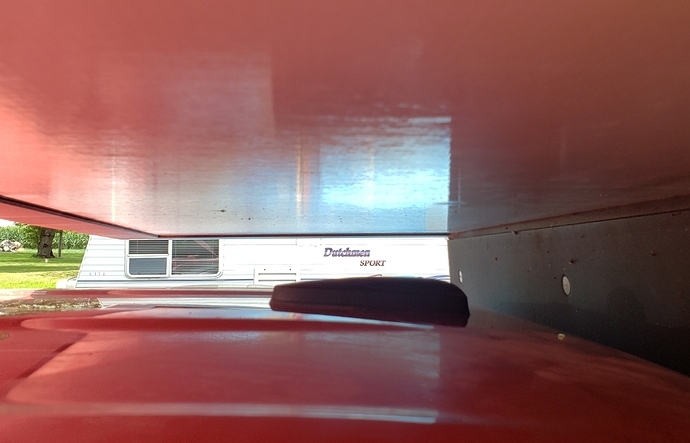 I have a 2020 Tundra and was told that GFC has modified the camper for this model year. I am #800 and knowing there have been previous 2020's completed gives me some comfort.
Does anyone know if a GCF V1 model built a few weeks ago will still interfere with Antenna on top of 2014 Tacoma?
I have v1 on my '19 Tacoma and there's plenty of room
Okay… planning to pickup a new V1 and wasn't sure if I need to take off shark fine thing.
Refer to @Evan220 comments and pictures above. I believe a 3rd Gen (2019) Tacoma with a GFC V1 Camper has a different clearance on the shark fin than a 2014, which I believe is a 2nd Gen Tacoma. Your best bet is to email Support@gfcengineering.com and ask them.
Good call. Thanks for pointing that out and sorry for the misinformation

The shark fin has never been an issue on 2nd gen Tacoma assuming you have stock bed rails. If you replace your bed rails with something thinner then there may be a clearance issue.
on a second gen esp if you are replacing the bed rails you will want something like this
My install on my 3rd Gen is coming soon and i currently use XM, AM, FM. Is this going to be an issue on the 3rd gen with interference?
No interference. Seems to have no trouble going through the honeycomb panel.
I've had noticeable interference from the V2 with my DCSB Tacoma. The shark fin antenna is just behind the forward hinge on the GFC and I guess the metal interferes. Not upset about it at all since I rarely use FM and don't use XM or on-board nav. Searching for simple fixes or antenna relocation kits if anybody has any recommendations.
I have a similar setup to y'all's. My CVT Mount Hood over hangs my cab. With the roof rack and the CVT I get awful reception for XM radio. Has anyone relocated the satellite receiver?
Im not sure where it's receiver is, and it really could just all be in my head but it does seem like the satellite internet reception in my 2021 Tacoma got worse after the camper went on. But it wasn't great to begin with so idk.