Yo GFC homies!
I'm super stoked about this new quilt we have. Built like our hoverquilt but 4.5 ft instead of 6.5 ft wide. Still that good length at 7.5 ft since my cofounder is 6'6" … and no one likes short blankets. The warmest and comfiest 1 person blanket out there, built like a technical 15F sleeping bag (comfortable to 30F) and packs down ridiculously small.
And remember to plug in GOFAST10 at checkout, which gives you 10% off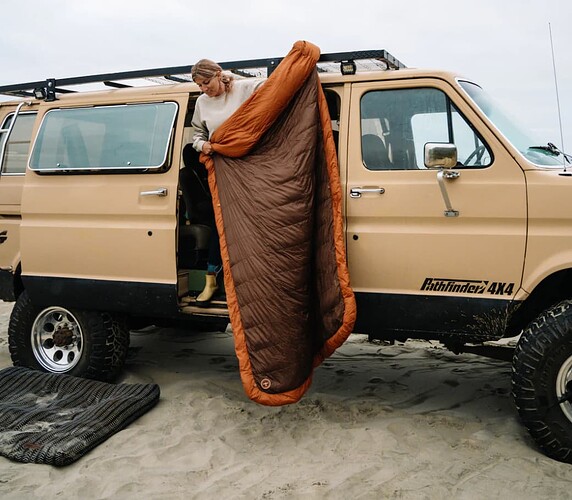 ps this rad van is Taylor's (@meandering.may on insta) and I'd be surprised to not see her GFC RTT migrate to it soon

other fun firequilt facts:
elastic cinch bottom to close off a footbox for extra warmth. Or hammock mode.
extra toggle loops for linking together (2x firequilts = KING size )
110% guarantee - after 110 nights, if you're not stoked, return it! And we pay return shipping.