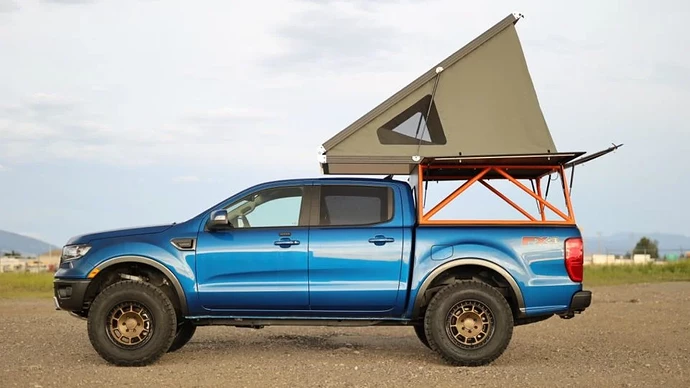 For Sale: @gfc_usa Platform Camper V1. Fits 2019+ Ford Ranger short bed only. $7,500.
.
Available immediately, skip the year wait.
Includes two 100 watt solar panels installed on roof, fully wired to Anderson connector that will reach your bed. $300 value
Includes Maxtrax mounts w/pins. $250 value
Includes front and rear windows. $400 value
Includes Truckparts.parts scene/camper lights. $375 value
Includes fire extinguisher mount and fire extinguisher. $50 value
Includes two beef rack bars. $400 value.
Includes red buffalo check fitted sheets. $95 value
-I'll throw in the already installed 40" two row Lightforce Nightfall lightbar for $600. That's half off this ridiculously powerful light.
Lotta cool stickers inside.
.
Will be retrofitted w/embassy hinges and professionally prepped and installed for you free of charge at GFC HQ in Bozeman, Montana. Cannot be shipped.
.
This is a screaming good deal for a turn key GFC that you can take camping immediately. DM me if interested.
.
Reason for sale: new project inbound.
.
Please note: if it's not listed above, it's not included. I'm keeping that awning, etc etc.
I've got loads more photos if you'd like to see them.