I bought a Superlite recently that came with Wheel Every Weekend security mounts. They are for 2" x 1" Prinsu racks. I have round cross bars on my ARB rack and cannot use these.
Included are the mounts, all hardware, lock rings and security nuts, and security key, all of which are in excellent working condition. No stripped threads or rounded edges. All components are silver in color.
This kit comes to $222 including tax and shipping when ordered directly from WEW.
Selling for $150, shipping included to lower 48. Price is OBO.
Photo of actual mount below.

Photos from website.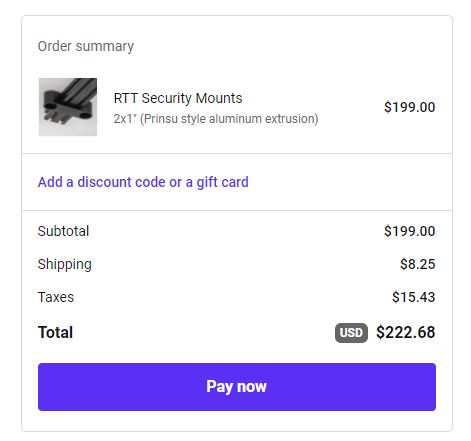 Photos of actual mounts.

Photos of security key.