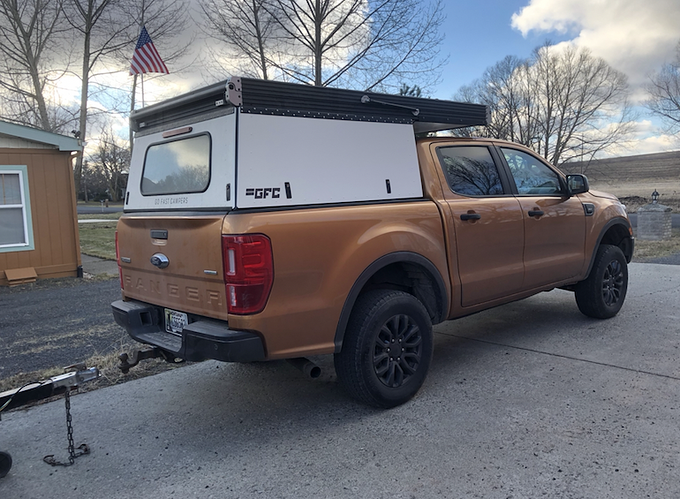 I have a V1 GFC that fits the new Ford Ranger for sale. I am the second owner of the camper, it has served me well, but I am switching colors and will be getting a v2 shortly.
Hinges have been updated
Gray frame with white panels
Front and rear window option
LED interior lights top and bottom
Renogy 100w Panel with Charge controller.
Maxx Fan Mini
Tent fabric has one hole the size of a pin head that has been patched
$6250 OBO
located in Central MT, meetup/delivery negotiable.
Thanks for looking