Selling my V2 GFC due to some life changes, but don't worry they're positive! This camper is currently installed on our 2022 Silverado crew cab 5'8" bed. Like new condition!
Price: 7,000 obo
Location: Bozeman, MT
Specs: Stone Grey Tent + Side Doors, Solid Panels F/R (Black)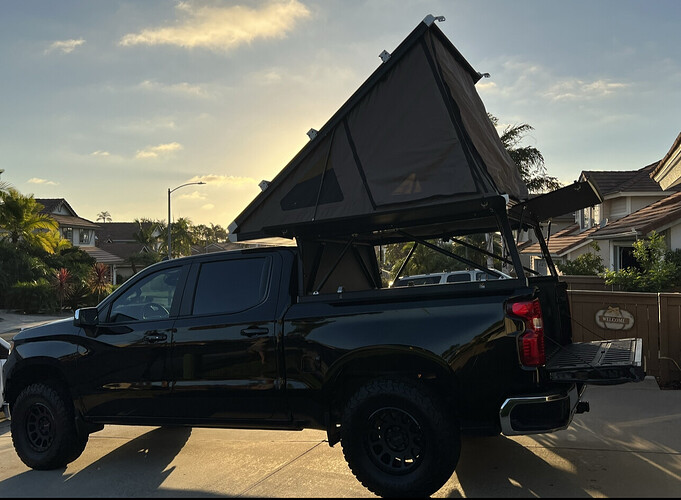 We'll be GFC owners again in the future, but in the meantime reach out if you're interested!