I got to know how I can buy one of those GFC Keychains.
One came included with my Overland Softgoods flannel sheet order. It was a nice surprise! I don't know if they sell them separately on their site though.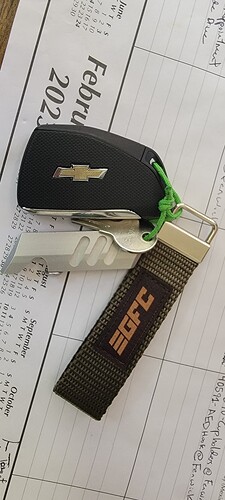 Overland Softgoods for the win.
@WrinkledPants
Thanks fellas, I have a superlite, don't think those sheets would fit.
I'd reach out to Winkled Pants and chat with him. Dude is a real cool guy we chatted for a bit when i orderd my sheets.
I'm sure he could help ya figure it out. It is a nice key chain, I think the logo is printed on leather - not burned. Still quality.
I have a superlite and got the RTT flannel sheet set. When the puffpad is completely inflated it's a nice fit, just slightly loose. There is a cinch cord that keeps it in place underneath.
Hi Jerry!
Thanks for the call the other day. We did confirm that the RTT size sheets do fit the Superlite mattress!
Happy trails…
Scott