Here is the YouTube link: https://youtu.be/JVa2i2Sz9Y4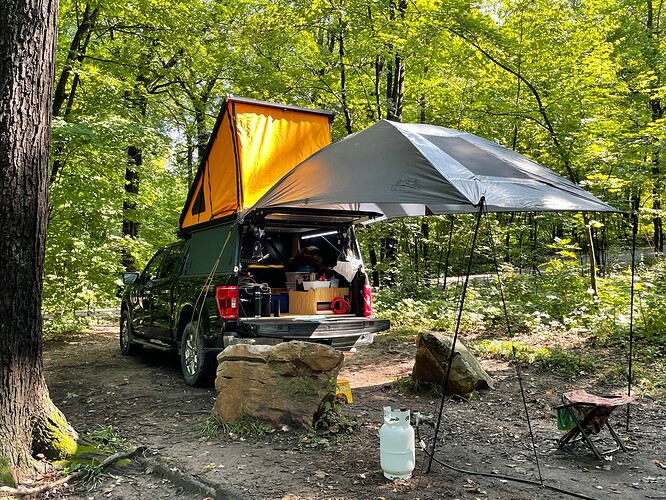 Basically, I insulated the bed under the plywood with foam gym mats, and the side doors with them, too. My usual summer sleeping bag, and a warmer one as well. On a month long camping trip following the fall colors in a loop through Canada and the E Coast, I haven't used the summer bag yet! But the Buddy Heater is awesome in the GFC. I just keep the back hatch cracked open with my moccasins when I run the Buddy. And I don't run it when I'm upstairs in my sleeping bag.
Also FYI, I have the Fore Runner wind fairing. Doesn't seem to make a difference with mileage, but stopped the loud wind whistle noise.
And I used an old belt I made in the 9th grade as a tailgate strap, to pull the gate up. I just cut it to fit the screws on the tailgate already, punched small holes, and screwed it on. Works great to close up from inside.
Always interested to hear feedback and ideas.