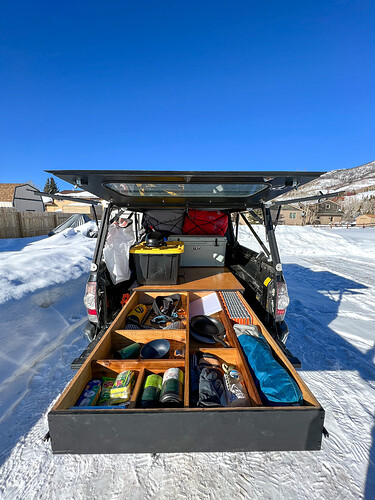 The wood storage box I actually purchased used from someone off Craigslist, and bolted to the bed of the truck so it doesn't move around.
I added a few boat cleats which I drilled Into the top panel that let me ratchet strap down my water, the cooler and a storage box. I also made my own web netting by cutting up some Walmart webbing and removing the standard gfc bolts and adding some little clamps that the bungees run through.
Final step will be installing a Chinese clone diesel heater in a couple weeks when it arrives!
For snowboards I just have the GFC beef bars with a Thule sliding rack on top