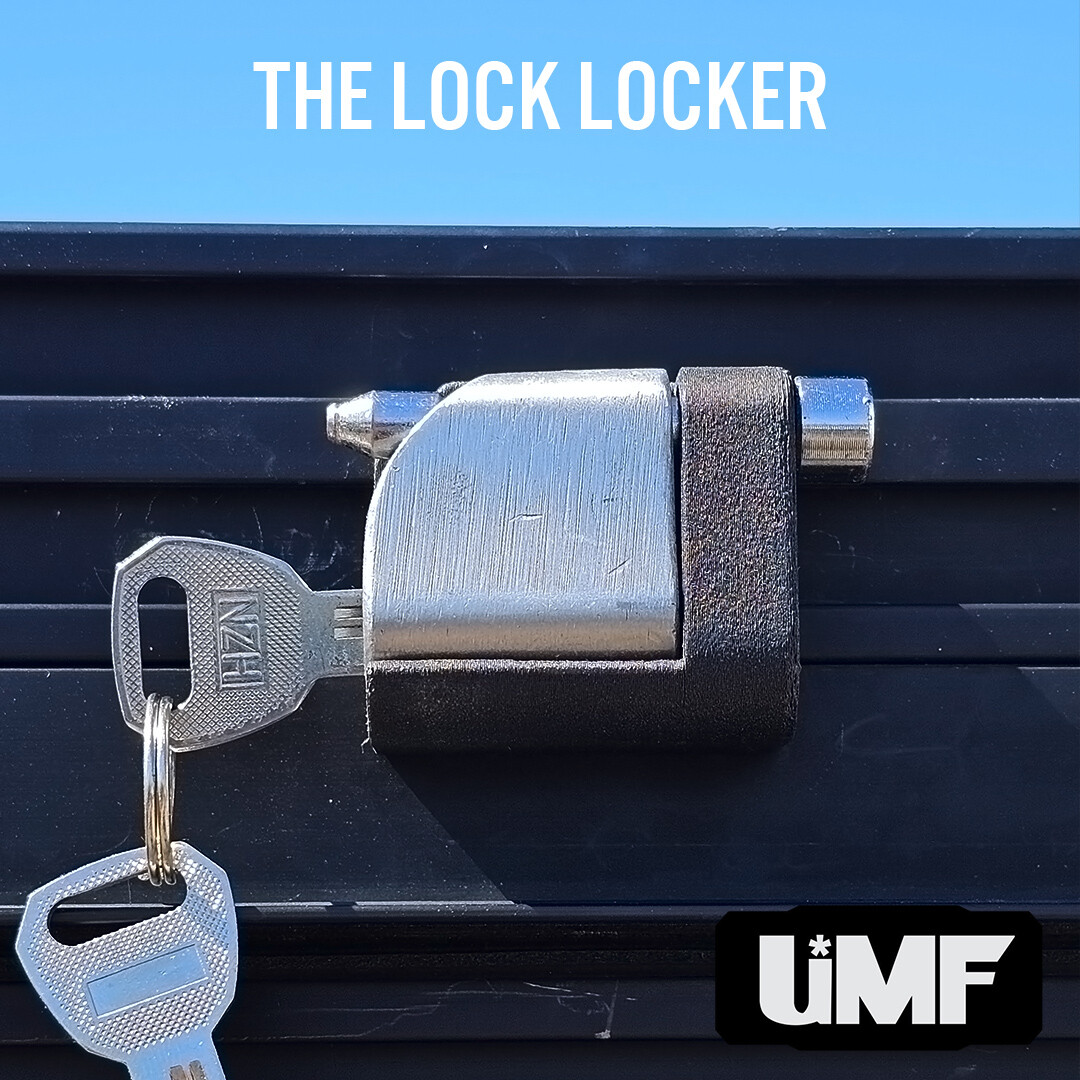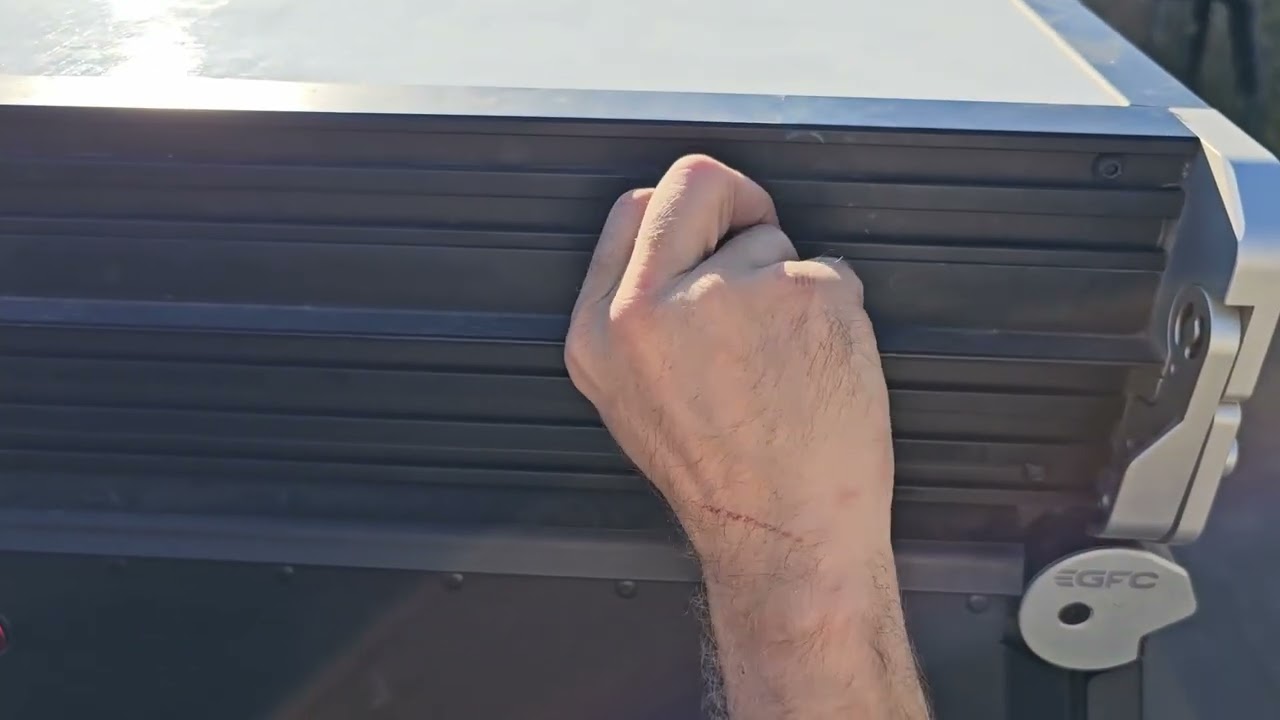 Announcing the Lock Locker - a simple way to store your Reese Towpower locks while camping.
The UMF Lock Locker is a place to keep the Reese Towpower lock on your GFC. I offer it in a pair, or individually as a left and right hand model.
The Lock Locker is manufactured in Los Angeles, California. Made from carbon fiber reinforced polymer, it is UV resistant, matte finish, and strong as hell. I machine the custom T-nuts in-house, and even had custom stainless screws made with a special nylon patch to prevent them from vibrating loose.
The Lock Locker comes with everything you need to install (a 3mm hex key), and nothing you don't.
Buy yours here from Use More Force