Since some people have asked and some have shared, so I wanted to give you all a run down on the new aluminum crossbars we use on the camper in place of the "frame color-matched" steel crossbars.
The new aluminum crossbars come in a durable black coating that closely resembles the tent extrusion. There were a lot of reasons for this. Processes in powder coating, durability of the coating on a high use item, exceptional powder coat "coating" and adhering.
The aluminum crossbar has a long channel the entire length of the crossbar on the bottom to allow for water/debris expulsion. This paired with the fact that it is aluminum should negate any sort of rust issue. That being said, using the recommended T9 Boeshield inside of the aluminum crossbar will help in keeping it free of debris as well. This will maintain use of operation!
The hardware itself remains the same to include the Delrin pins that lock the camper into place. The main difference aside from coloring and material is that the new crossbar is an extruded piece of aluminum that is press fit into place like the older steel bar but is also bolted to the tent extrusion using our extrusion t-nuts and corresponding hardware.
Here are some photos of the new Aluminum Crossbars: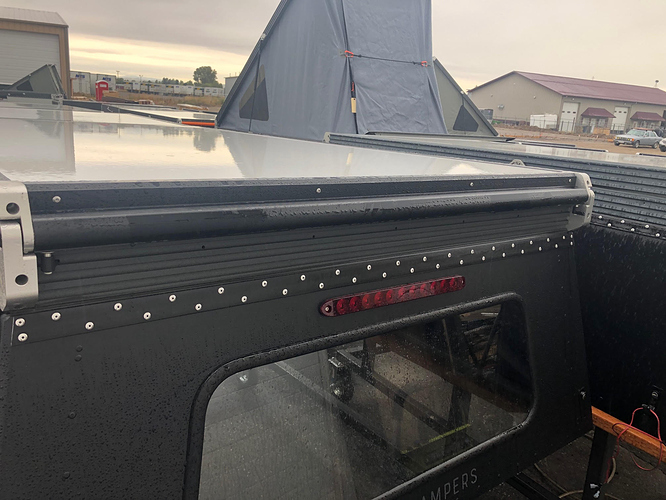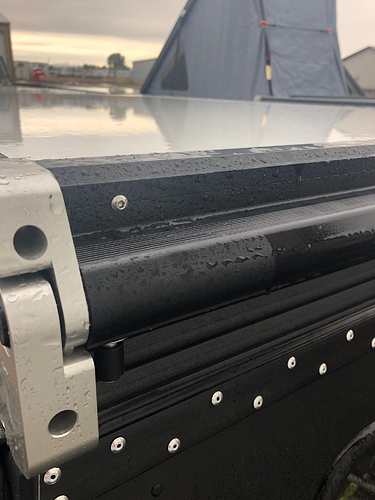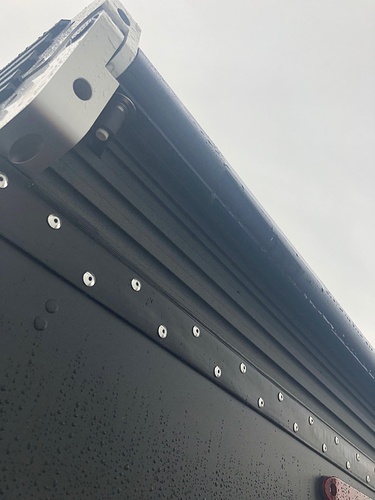 If you have any questions please feel free to ask!