Hey Friends -
What's your calendar lookin' like on the 12th of August? Wanna hang out?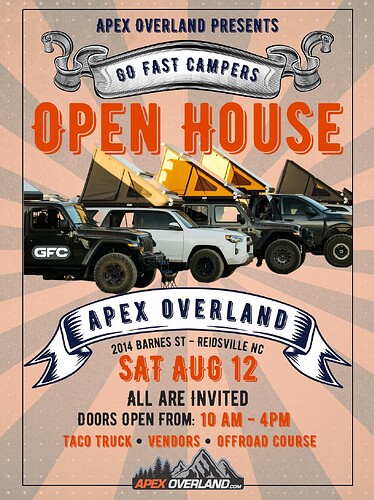 Join us along with the Apex Overland Team on August 12th from 10am-4pm for a full-day event packed with rad rigs, new friends, and tons of entertainment. We've got you covered with tacos from local favorite, TacoBros, and there's a off-road skills course by OverLand Experts. This is the perfect chance to connect with our community, get hands-on with GFC products, and check out some other vendors. Plus, we'll be giving away FREE products!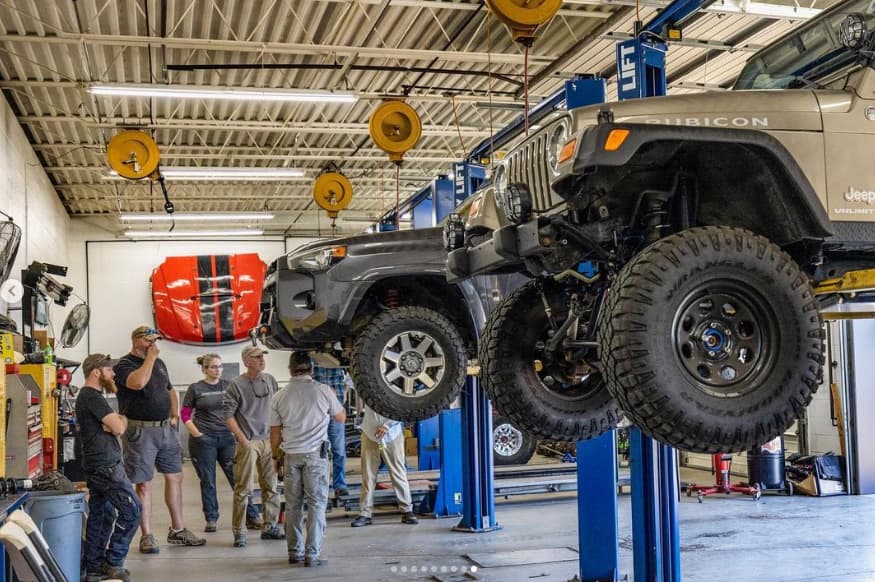 Whether you own a GFC or not, this is an inclusive community for all, so don't hesitate to come through, and don't forget to check our Events Page to see what we're up to in the future. Let us know if you can make it in the comments below!
---
TL:DR…
What: Open House Meetup
Where: Apex Overland
2014 Barnes St, Reidsville, NC 27320
When: August 8th, 10am - 4pm
Who: GFC x Apex Overland & More
Why: Bevies, Grub, GFCs, Skills Clinic, and Amazing Peeps
Vendors:
Overland Experts
LFD Offroad
Overlander Project
Powerbrake
Redarc
Durobump (TBD)
Wheel Pros (TBD)
Atlantic Tire (TBD)
Southern 4wd Association (TBD)
Can't attend, but still sending some giveaway items:
Viair
Freedom Offroad
Front Runner