Hey Forum Friends - It's been a little while, eh?
I'm selling my V2 for my Gen 3 Toyota Tacoma, but this will also fit a Gen 2 Tacoma. Gen 2 owners will simply need to do a rear panel swap, which GFC will handle. Happy to share more photos or even Facetime interested buyers, but all the specs and what accessories are included at their original MSRP are below. Everything is in awesome condition, as you would expect from a dude who worked there.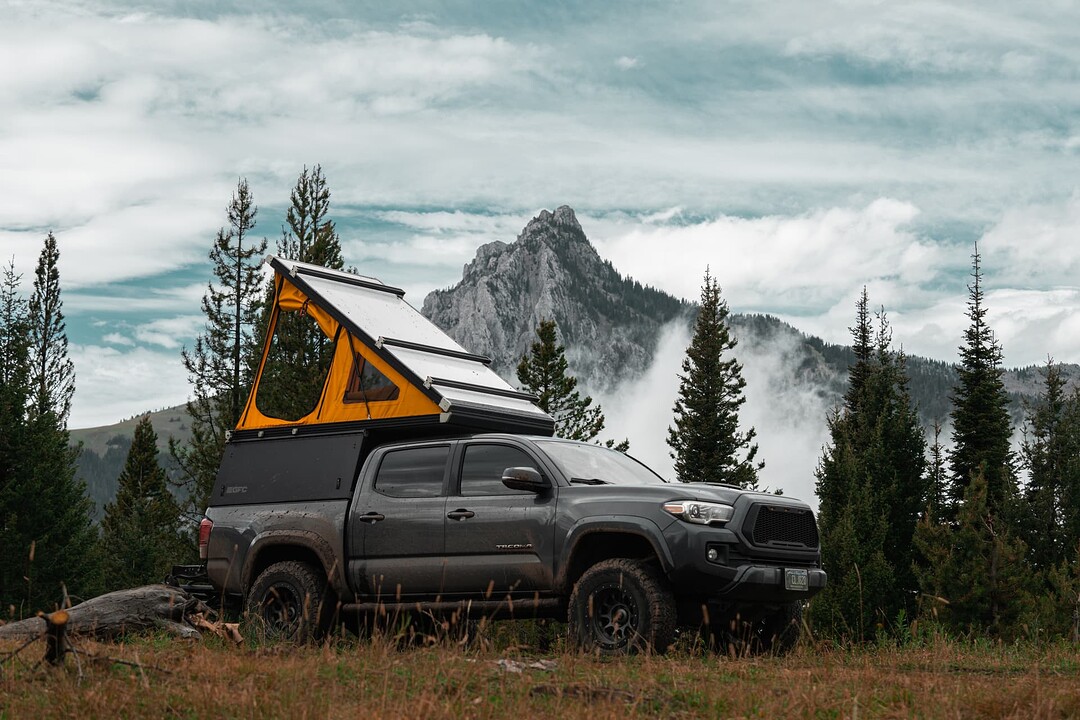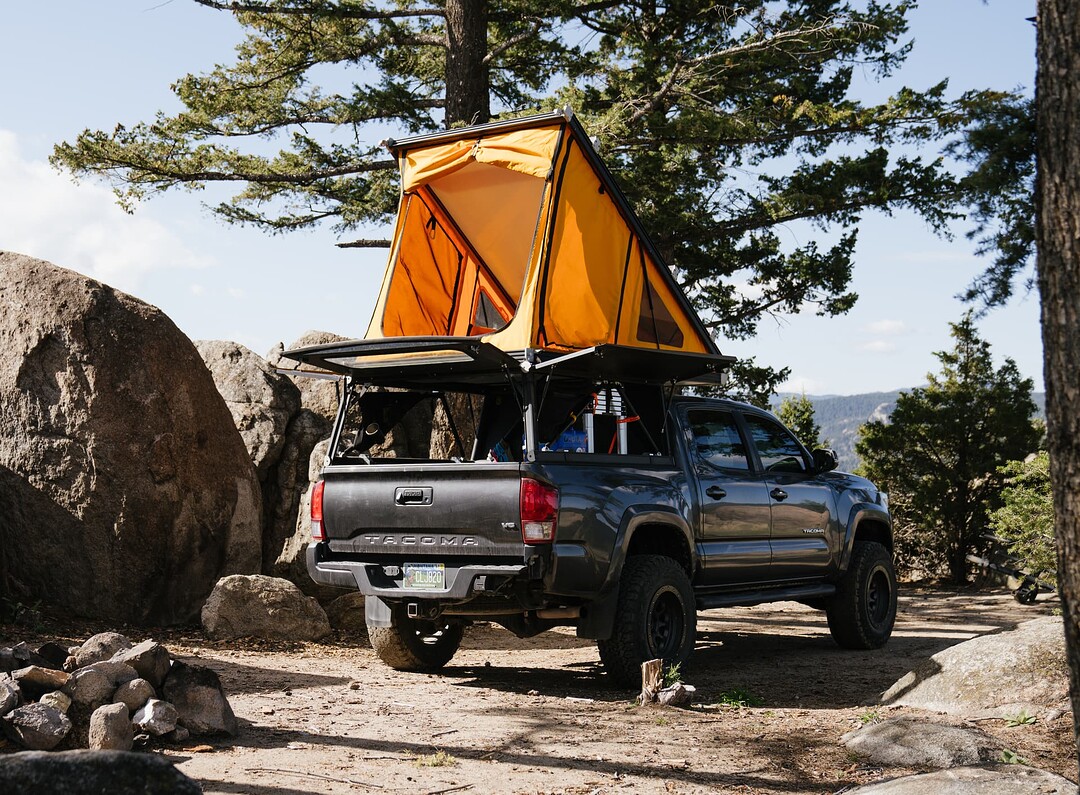 Tent Color: Tangerine Dream
Panel Color: Custom Powder "Prismadelic" (appears black until up close, it's… rad.)
Base Price $7,700
Tent Side Doors + $425.00
Front & Rear Windows + $400.00
Overland Soft Good Flannel Sheet Covers & 1" Memory Foam Topper + $214.00
Beef Rack Cross Bars + $597.00 ($199/ea)
Custom Storage Bags + $350.00
Ladder, Mantis Claw, 2 Catch Kits + $349.00
90 Degree Bracket + $36.50
Updated Billet Mounts + $598.00
Custom Daisy Chain in Tent/Upper Track with LED lights + $100.00
JE Designs Drip Rails + $120.00
BZ Shop Latch/Lock Covers + 80.00
This one never leaked + $Priceless
Total Value = $10,969.50
Asking Price = $9,500 OBO
Also willing to sell my Decked Drawing System which was originally $1,399.00. Granted the new version is more of the same in my humble opinion, I'm willing to part with that at $700 separately or included.
I live in Bozeman, and as most of you know I ran this forum and worked on the marketing team creating content and more at GFC. That said, this will be a quick and easy swap at their install bay, or we can do it from a driveway. Happy to drive within reason as well if you're elsewhere in Montana or out of state.
As for why I'm selling it… well, I'd like to focus on other hobbies in my life that I find more enjoyment out of, and call me a psycho, but I actually miss ground tents and exploring with my bike and pack. I'll likely get a camper again some day, but I need to worry about some more important things in my life.
Cash, Venmo or PayPal ONLY. No Trades.
For those I have been close with, please reach directly if you'd like to talk shop as I want this post to be about the sale. Thanks for understanding, and I hope you all know how much I've missed our interactions. That wasn't by choice, but remaining friends definitely is, so let's stay in touch. Please say what's up!