Looking for $6,500 OBO - motivated to sell!
Camper is in excellent shape with grey tent, black frame, and black panels. It is for a 6'4" truck bed (it's currently set up for a 2008 Dodge Ram).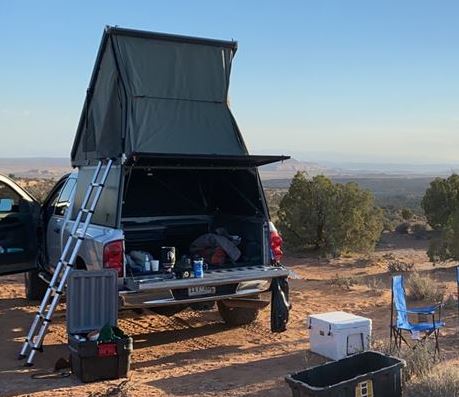 We've purchased a new truck with a smaller bed, so we need to part with this GFC. It has been kept continuously in our garage when not in use. The tent is like new, with two side entrances as well. There are no scratches on panels and the frame and latches are in original working order. We added two LED lights in the sleeping area/upper compartment and two LED lights in the lower compartment; we also added two LED exterior seam lights. It was only used a few times per year since purchased.
We're in the Boulder, Colorado area, but if needed we could meet you elsewhere along the Colorado Front Range (but you'd need to provide a means to off-load).