Build list –
5- BFGoodrich Ko2 35x12.5r20 on KMC Grenade Offroad
ICON Stage 10 with the leafs set at 700lbs
RCI Sliders with side kickouts
CBI Offroad Covert Front Bumper, and front skid plate
WARN 12s with fator55 front link, with a Diode Dynamics 30" amber
SDHQ behind the grill mount
RIGID 40" Midnight Bar w/ Midnight pods
ARB compressor mounted with the Victory 4x4 mount
AMP Research Bed Step
Full Bed rug
SCT - Fridge/Stove Slide
Cook Partner 18"
Dometic 55IM with case
Goal Zero Yeti 500x with car charger
Renergy 175w flexible panel
EEzawn 1000
Maxtraks
This is the SCT Fridge/Stove slide. I mounted it thru the bed and have it mounted there full time. The 18' stove and 1g propane cans fit in the bottom slide. it locks closed as well as locks when opened. There are pre drilled holes on the slide to mount your fridge from under using 6mm bolt. I really enjoy not having straps hold my fridge down.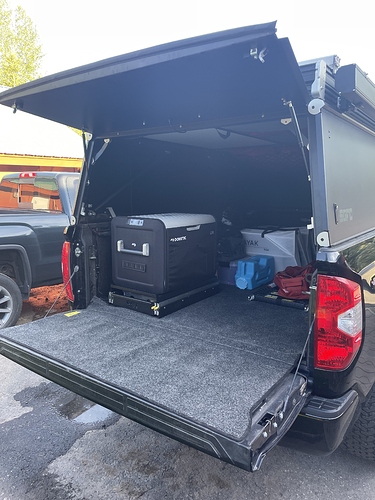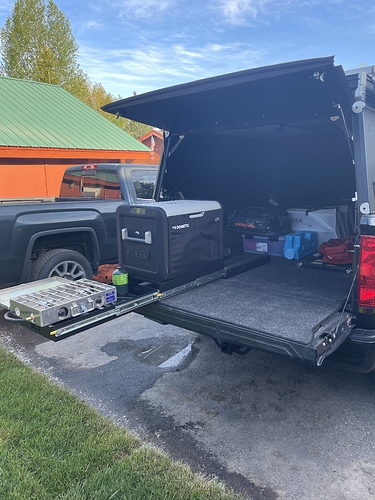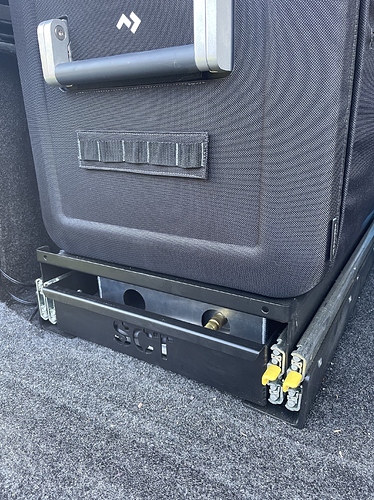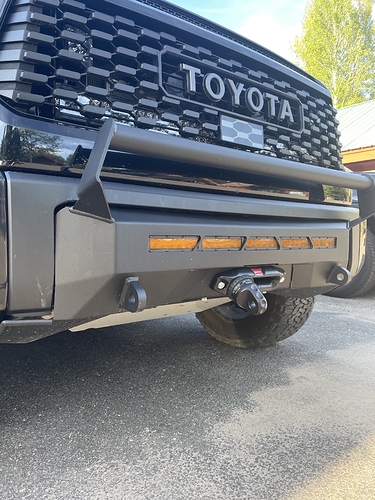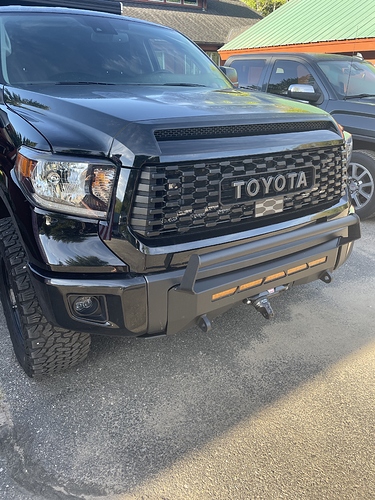 A closer look at the CBI Covert Front Bumper. this is #00 it's technically R/D still for them. Its clean and lite! i have a DD 30" wide amber in it. I like amber for the snow and dust here in Jackson. But i also have Rigid Midnights behind the grill if I'm driving faster. It also has a Warn 12s with a Factor55.
That bumper is awesome! I wonder if they'd make one for a 2014 ram 1500. Your rig looks tight!
Hey! Thanks its been fun! I approached CBI and talked to them about it and that really got things going. Reach out the guys and gals there are awesome .
I really have tried thinking about everything that goes on this truck, and it needs to have multiple purposes. And these RCI Rock Sliders fill those well. A. I really like the kickout for standing on to get the Maxtraks or to check out the solar panel. B. I can lift the entire weight of the truck to change a tire. they are not steps, or nerf bars… Rock Sliders. C. They have a really nice top plate for my dog to get in/out and I don't have to worry about him having his legs fall thru and

D. its a 5 degree up tilt so we can use it as a step but it doesn't impede on my offroading. E. love the look, they did a great job, some are just square bars and looks cheap to me.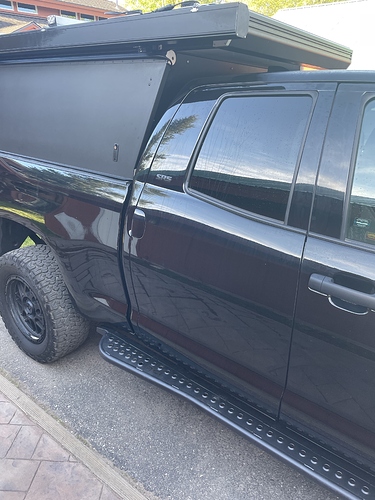 Nice build. Did you place the bed rug directly on the box or does it have a plywood base below? I've got one on order and was thinking of added a layer of plywood to anchor my cabinets and cooler down.
ICON Suspension ( Stage 10 )
I love this set up. LOVE. I know a lot of people swear by Kings and that's awesome… The CDC valves makes it that you can dial it in perfectly. I have the front set to 6 with the weight of the winch, bumper, light, and skid it rides like butter. The rear is set to 4 with the camper and all the goodies as well as the leafs are set at the highest 700lbs. It really is amazing what the new ICON can do to get you places.
I also have a set of 5 ( yes the space 35 fits underneath) 35x12.5r20 Ko2s best tire for me living here in Jackson. we have a lot of ice and snow 6-7 months of the year. They are quiet and ive never had an issue with traction. The KMC wheels i think are badass. No they arnt 17" and I think they ride fine. they are a +18 offset, they are basically flush with the body.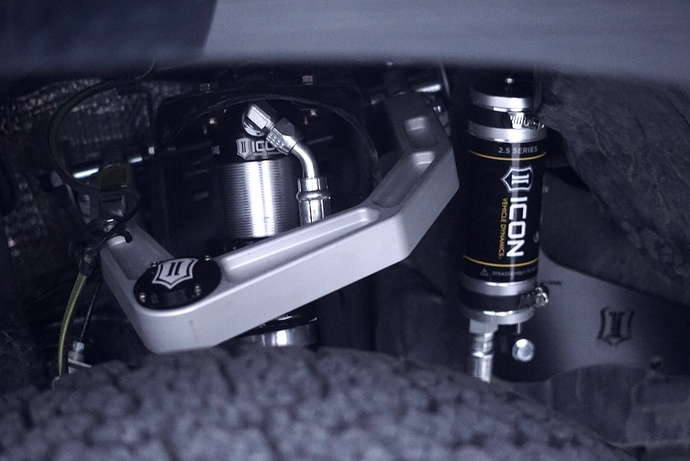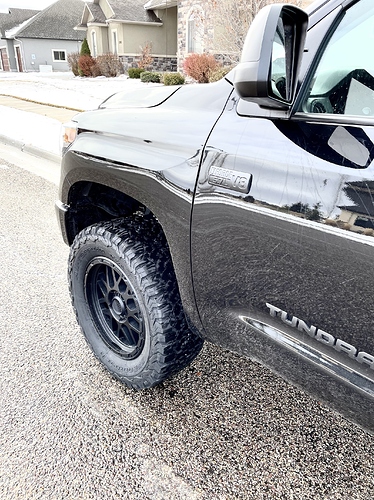 Outstanding truck! Love it. I'm #1308 (2021 Tundra SR5 6'5) and picking mine up next Monday. Thanks for posting.
Your so so stoked! The GFC crew were so nice, chatted for a while. Say hi if your dropping thru Jackson Hole.
I have the bedrug right on the truck bed. No plywood, I just have it thru the bed.
Looks like your preload is set pretty high, might not want to keep it that way though… Here's an article in case you're unfamiliar with what setting preload does and why it matters to get it right:

The techs at CBI Offroad did mine for me.
Nice truck! Very clean setup. As for the comment regarding the Icon's preload, there was a pretty lengthy discussion over on Tundras.com forum. I also have the same front shocks and the instructions say 2" max of threads showing. A lot of guys, including myself, did not get nearly the advertised lift from the shocks that Icon stated and the only remedy was to go to a higher spring rate. Finally, icon chimed in on the thread and vaguely said that it was OK to adjust the pre-load collar to more than 2" of threads showing but did not state what the max was so take it at that. Just some FYI in case you hadn't seen that thread before.
Huge! thank you. i havnt seen that thread. CBI did it for me and i didnt think twice so. I'm sitting at 2 1/4" right now. But thanks a ton for letting me know
Lights.
This was a super easy instal and you cant beat the $20 price tag. I have them wired up the the 6mm 12v port in my GoZero yeti 500, with the my dometic on the 12v plug.
I think I am using those. Or a similar amazon one. But my switch crapped out on me.