Your truck is a beaut. Nice pics!
Made a simple insulation liner using fleece and 3M Dual Lock. Actually works pretty well in cold weather. It's still a cloth tent but it did make a noticable difference in low single digits above 10,000' in Colorado.

@Evan220, looks good. Did you connect the fleece using 3M dual lock velcro along the roof? Did you cut out for the small windows and leave them open at all? How was condensation on the fleece?
Dual Lock attached to roof along both sides and across the top as well as across between the windows and a small piece centered at the lowest part of the roof.
Dual Lock was also sewn onto the fleece.
I noticed the back wall (with the door) had a little condensation on it after a couple nights but the fleece didn't have much at all. I haven't checked the roof for condensation under the fleece but everything felt dry. I'll check in more detail when I get back to camping.
I also have windows cut that match the size and shape of the tent Windows, I can leave both layers open a little and I get a nice vent shaped opening.
Oh, and yes I close it with all this fleece in place.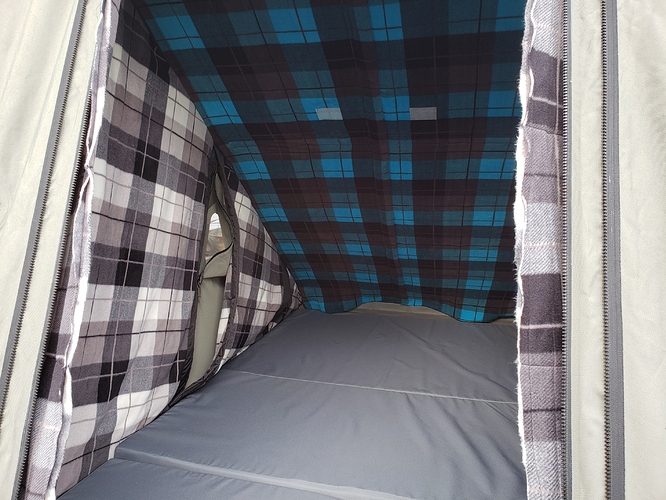 Damn this is exciting black on silver looks good!
Really awesome job man! That looks super cozy.
The cloth liner is super cozy. I have a few ideas for improvements now that I've slept in it a few times but the basic idea works really well.
Yeah well cozy was the first word I could think of haha. Can't wait to see the finished article.
Wasn't able to snap a picture but I saw a Tundra with a white GFC at the grocery store in Jackson, WY last night. Is that anyone here?
A couple pics from earlier today on a coffee cruise with the pup.
I'm not a very good drone pilot.
I've managed to cinematically crash the Mavic Mini into a ton of stuff already. One tree limb even spun it into a 720.
Amazingly it still hasn't broke a propeller or come crashing to the ground yet.

I'm way too A.D.D. to finger bang all these controller switches correctly.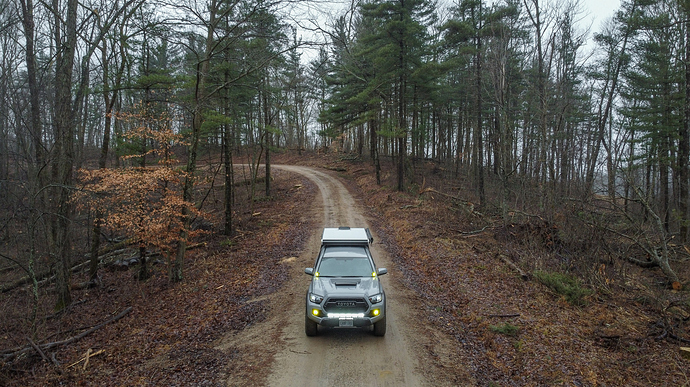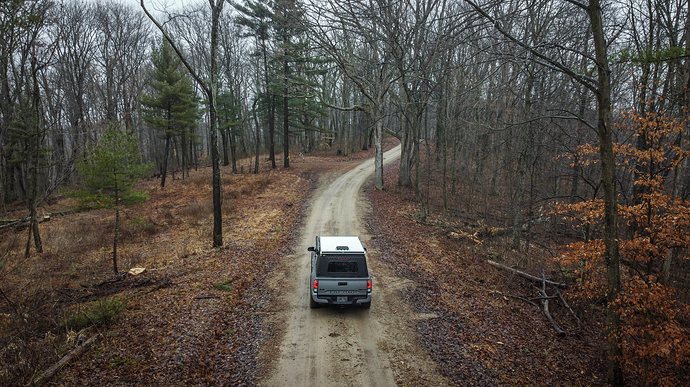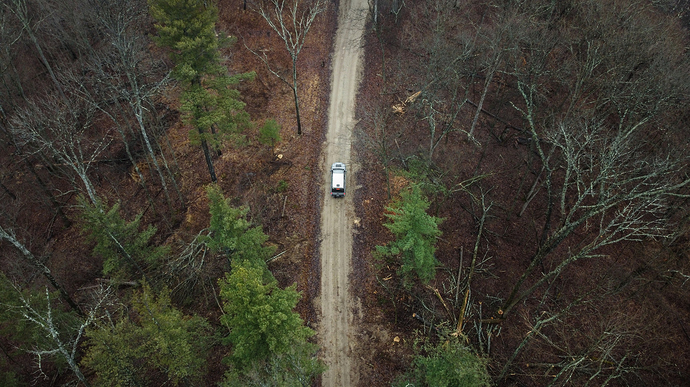 Do you have any more pics of your truck? It looks like the grey panels on a dark grey truck. I'm debating between black and grey panels. It's very sunny and get's pretty hot where I live and I'm concerned about the black panels in summer, particularly if dogs are in the back.
Thanks!
After 22 nights in the GFC in both cold (sometimes freezing weather), rain (lots of it!), warm to hot, mountains and coast I thought I'd post a few of the photos that come along with a GFC Adventure
Good times and next stop Death Valley!