Hey All - If you're anything like me, your four-legged friend is an essential part of your adventures on the road. So, let's talk about our dogs and how they add to the stoke of our travels! Whether your pup is a trail running machine or a beach bum, let's see 'em in action. Share pics and videos of your furry co-pilots along with your rigs, and tell us about your most epic adventures together.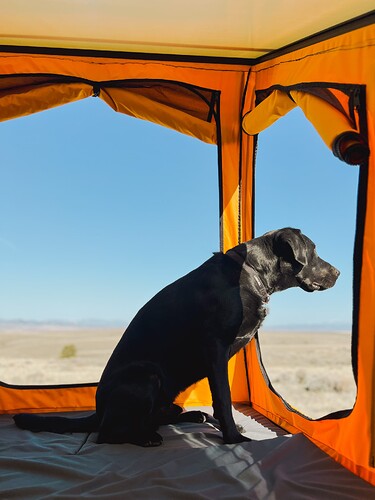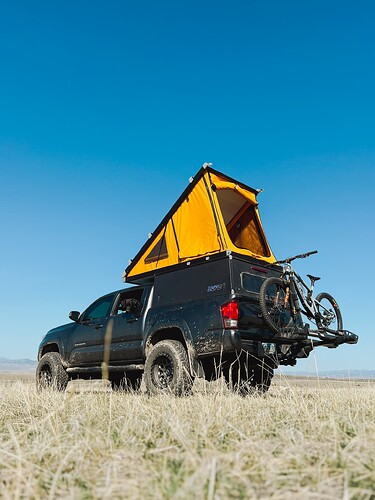 That's Loam. He's my mountain biking buddy who loves exploring Montana and just about any damn river or body of water he can sneak into. Unfortunately, these photos are from Copper City, MT where water is scarce.
We get in 2-3 laps with each being 5-7 miles, so on days like today with temps in the low 70s in a very exposed trail system, I'm stopping for water breaks every 20-30 minutes. A liter per lap keeps and a banana lap 2 keeps him workin (there go my Strava KOMs

), and collapsable bowls easily fit the hip pack.
Start sharing your setups and other tips on keeping our pups happy and healthy on the road. Anything from food storage to bedding solutions, or how to keep them safe when conditions are more extreme, start the convo below.