Thought I'd share my build since I haven't seen too many Tundras yet with GFC's. Mine is a 2016 TRD Pro that I picked up in October of 2015.

It has gone through a couple overland/camping setups since getting it. I had a couple different bed rack's with a Tepui RTT that we used quite a lot for a couple years.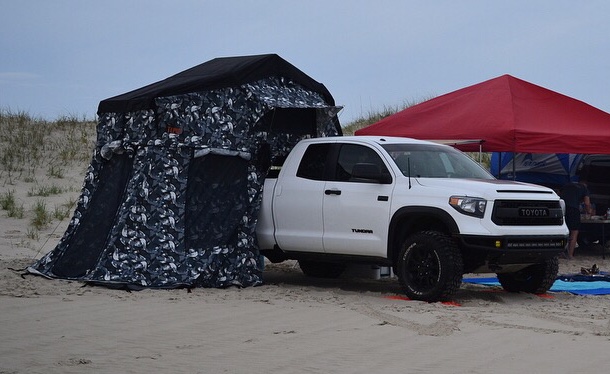 I ordered my GFC in October of 2018 and picked it up in September of 2019.
And this is how it's currently setup.
Currently have Icon suspension all around with 2.5 Coilovers up front with adjusters
RXT rear shocks with adjusters
RXT leaf springs on option 2 for now, may go to 3 soon
N-Fab RDS front bumper
Custom Wilco Hitchgate Max turned into rear bumper