Sewverlander V1 Lock Covers are now avaiable for backorder in the store. These are for the latches on the rear panel. Use coupon code SHIPV1LOVE to get free shipping (within the U.S.) until 02/28/2023.
While the difference between the V1 and V2 lock cover design is noticeable, I expect them to be equally capable. The V1 Design also uses 12 Neodymium magnets (6 in the cover and 6 in the magnet mount) to maximize its capability.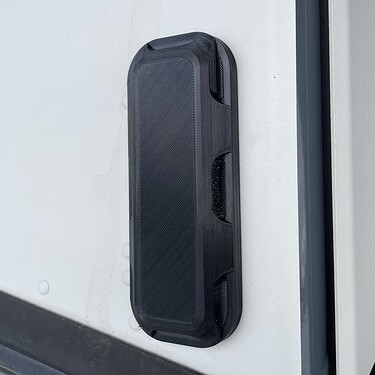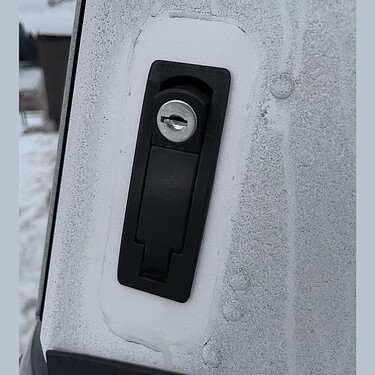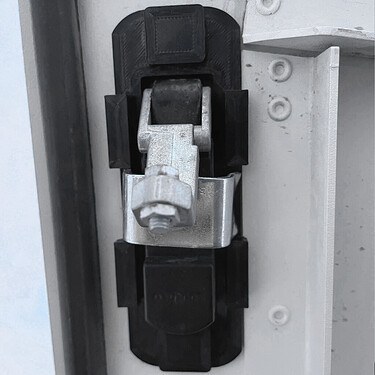 Specifications:
3D printed using Polyethylene Terephthalate Glycol (PETG)
Color: Black
Uses multiple strong magnets built into the cover and magnet mount.
Uses a synthetic rubber weatherstrip seal
No Cutting Necessary – You'll just need a screwdriver
Dimensions: 5.5″ x 2.25″ x .625″
Without the help from @GFC706 and @Jhart I would only be guessing and couldn't have finished the design. Thank you guys for photos, measurements, and fitment testing. The support from the community for the V2 lock covers also made this possible. Thank you all.