WTS GFC Platform Camper
Fits 3rd Gen Toyota Tacoma 5'
Black panels (w/windows)
Stone Tent (w/doors)
Installed GFC Headquarters May 21'
Dozen or so overnights, great shape overall.
Some trail pinstripes along the top bottom platform extrusion on the passenger side.
$6k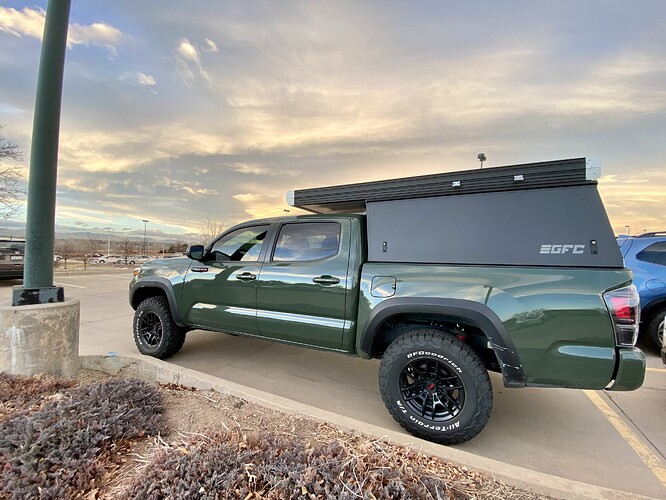 Thanks for the Look!
Please feel free to reach out with any questions (thegreatfulred@gmail.com).