Got my V2 RTT delivered this week, is the locking pin normally installed from the factory?
Mine, look like this: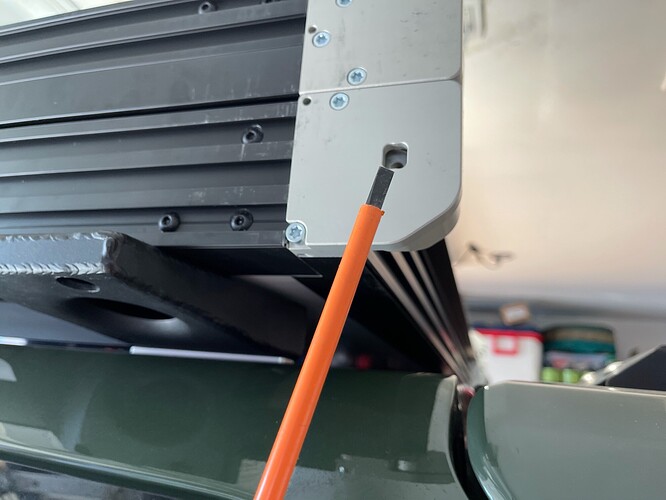 Hey there,
My Camper was installed onto my Tacoma last week as well and it did not come with locks either. From the guy who did the white glove delivery, apparently, they are on backorder and go fast will mail them out to whoever had not received them when their camper/RTT was delivered. I do not work for go fast but just passing along what I was told.
Andrew
Ah! good to know! I hope they informed us about this in advance
My V2 RTT was also missing the locks, I emailed GFC several times about it and didn't hear anything back for a week. Eventually they got in touch with me and I was sent me the locks. Apparently they were backordered and they shipped the RTTs without, but I'm not sure why they didn't let customers know what to expect; as for most of us I think it would have been a non-issue and it helps not to be kept in the dark. Hope they implement this feedback.
While the issue may be isolated to a few campers…Beware of the maintenance issues with the tent locks. I picked up my camper on Oct 29 and already had BOTH locks seize on me. They are finicky…and I just had to use a punch and hammer to knock both out today (even after flushing them out and blowing them out with compressed air)…I'll run sans-locks for the time being.
Thank you for this information, I make sure to put some silicone grease in there.
boe shield worked like a miracle for me…
cool, I have this too. I guess this is better