Looking to buy any version 5' GFC camper for my 21' Ranger. Will travel to pick up, I'm in Colorado.
I have a V1 I am planning on posting here soon. Front and rear windows specc'd, hinges (and struts!) replaced, tent fabric also replaced to the V2 material.
I just moved to Vancouver BC from Bellingham WA and am going switch to a topper. If you are patient, I am driving to Boulder in September for my annual visit home. Otherwise, happy to sell it to you if you fancy a trip to the PNW.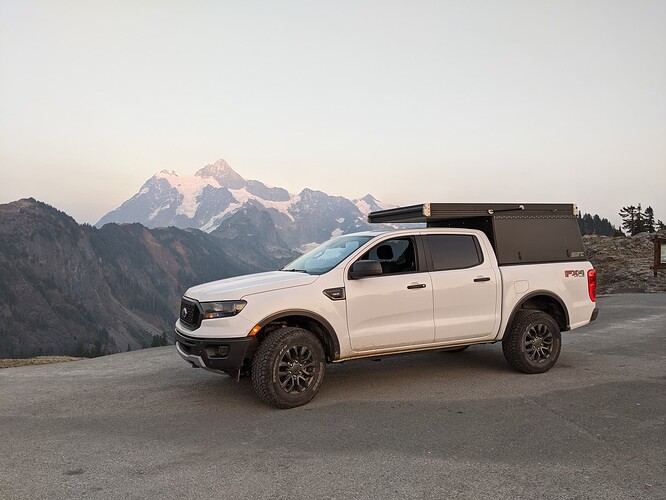 Thanks for reaching out. A couple of points, I am headed to Banff/Jasper at the end of May. My brother lives in Cultus Lake which could be an option as well. I would like to have it for my trip in May. How much are you thinking of selling it for?
Colin
I'm interested should the OP pass on it.
Hi Colin,
Sorry for the delay. I am hoping to list it for 8500 CAD (or USD equivalent)
If you want to try and have your brother link up to have a look, I would be keen to make a local sale happen. I'll try and get photos and an actual ad together in the meantime.
I have the red flannel GFC sheets, DripRails that would come with the camper. I have a windscreen and some universal brackets as well,but might keep those since I am replacing the V1 with a topper.
Sounds good let me see what I can do. Please do t hesitate if another offer comes up as it may take a bit to work all the logistics. Thanks.
I'm in Vegas with one for sale. We could meet halfway? Maybe SLC?
How much are you thinking of selling it for?
It has the front and rear windows as well as the side vents. Black with gray tent. I'd like to get 7k for it.
Sent a private message to chat more