Interesting lightweight option. Probably not super durable.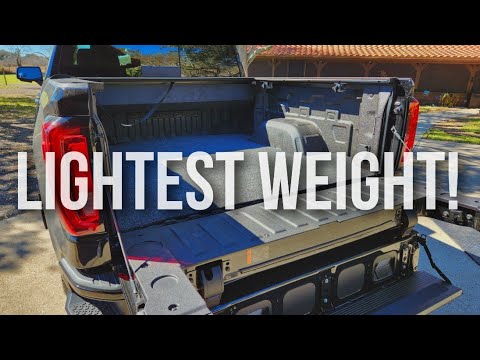 Looks like Dee Zee actually offers a custom fit rubber mat for my truck. I searched for this for quite a while and saw it was out of stock everywhere. For the price this is probably the least-hassle item I can get.
The page states that the shipping weight is 36 pounds - that seems lightweight to me.
Edit: I ordered a Dee Zee 86501. Summit Racing had it for $120 shipped. This is too affordable for me to mess with anything else. A single sheet of ABS or HDPE would approach that price. I'll report back with my experiences.
I think I'm going to do a temporary tailgate cover in plywood to prototype what I want there.