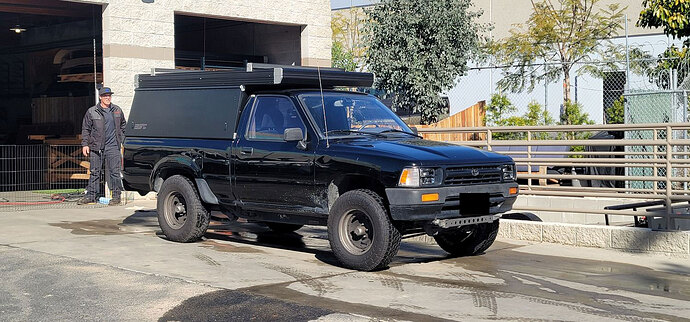 Hi all. This RWD '94 has been my daily driver for 12 years now. We do everything together. It's been my living space twice. It's not a 4x4, it's not a trailer queen, it's not an overlanding beast, it's my daily driver. I'm going to be converting the GFC and bed into a mobile office, so I can head out to the beach or the desert to do my CAD design work (I own and run a full service prototyping shop).
Normally I do not document projects like this online, for obvious reasons. But I know I'm one of a handful of old Toyotas with a GFC, and also I might be the only RWD out there. And also I might be one of a handful of folks here with different priorities regarding suspension, gas mileage, and other small truck issues. I'd love to find some of the other owner/users of these small trucks and share tips. If you have a small toyota or related truck, say hi.
Mods and projects index:
Aerodynamics:
Camping
Install:
Install was done at Basil's Garage in Vista, CA. They were thorough and professional and completed the job on time. I got some solid tips on how to best handle the camper. I enjoyed the company of the shop dog Fin. One small change that had to happen onsite: The '94 has a little "Taxicab-style" brake light on the cab. This light has to be removed for the GFC. I will be 3D printing a replacement cover.
This truck has always been my favorite tool.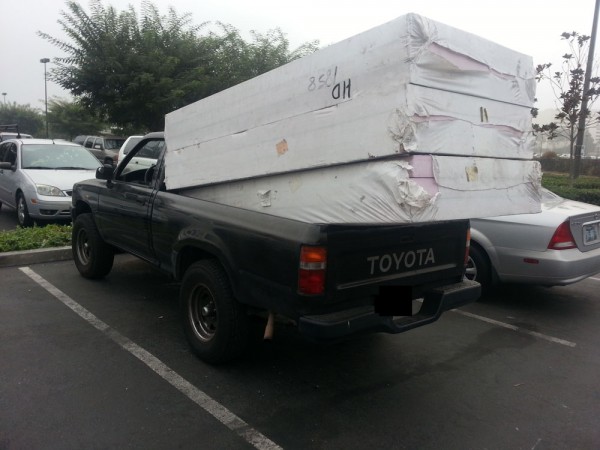 I like the way the GFC looks, but I'm still gonna miss my light bar.