I have been waiting patiently to begin posting- I dont have big plans, just some simple add-ons.
I have some in-camper lights that arent finalized yet but operational, Ill share when they are more developed. In general my goals for this and previous builds are to avoid permanent mods and installs that make future changes more difficult. I tend to change/evolve my setup as needs change for different situations.
I recently installed some RV "porch lights" from superbrightleds on the sides of the platform, around 50$ for the pair. Overall Im more stoked on these than any of the high dollar name brand stuff I have in other places.
These are nice because they mount flush - rubbing tree limbs and getting hung up on farkles is no bueno. I go out of my way to not mount crap to the outside of my vehicles but good lighting seemed worth it. They fit perfectly mounted to the middle t-slot, initially I was going to do internal wiring but wasnt ready to commit to a location. I did some temp wiring on the right side, was happy with it so I duplicated on the left side.
I used lightweight zip ties and put in a barrel connector so the wiring can break away if something does get stuck. This also allows for easy disconnect when removing the camper.
Currently they are just wired through my overhead console switches (one switch per side). I ran conductors to the rear of the bed and back to the front of the camper because Ill be wiring them into the house battery system using diodes to isolate the two systems. The house battery just powers the in camper lights so far, no plans for a fridge or any other large loads. Currently running off a Milwaukee M18, I have one 12aH and a few 5aH batteries, plus a vehicle charger so I can recharge while driving. Ill post details when Im further along.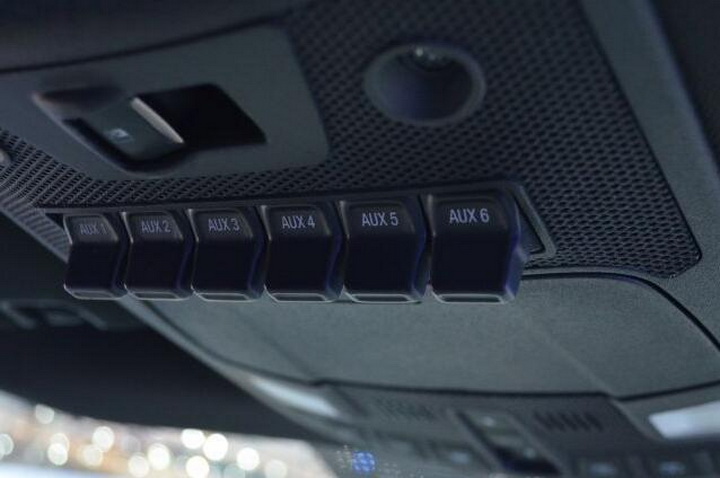 Im doing my best to avoid solar, although Id be excited to tackle the project. I will likely wind up with a 50 or 100AH lithium in the front of one of my drawers with a dc-dc.
All splices are linesman type per nasa-std-8739.4a section 19.7.1
Harness connections are deutsch dt closed barrel although the led driver/dimmer I put a molex 6pin on, but its sealed in a box in the camper.
Im long time friends with Vice_Chief - we frequently bounce ideas back and forth on various things. In this case I definitely got the M18 idea from him- we have a similar design/build style. He has been a great resource on odd-ball questions and also an inspiration to keep the project going.