That's totally what I'm aiming for! LOL
So after the last ski trip which included a lot of mud. The truck was making a racket from the brakes. I had convince myself it was a rock. So I decided to take a peak.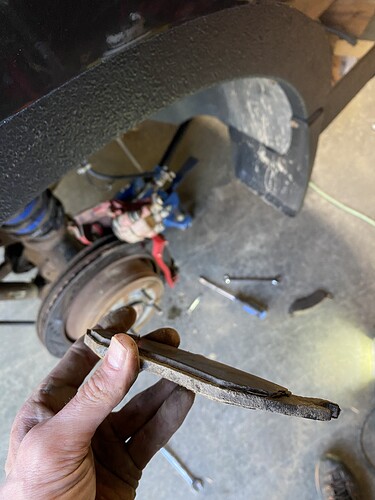 Ooops…So the real question I needed answered was, when did I replaced these? LOL I thought it was 6 months…
2014 Ram Big Horn - Build out - #75 by Dignon
According to my posts here, it was Oct 2021

Figure I'll give these a try, Fleet Napa pads…Heck if they're good enough for the cops, they're good enough for me!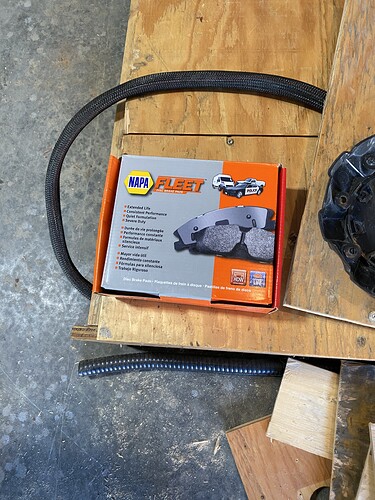 Bought the fancy ones last time, and they didn't like the cheese grater rotors.
Fronts seem fine

Todays adventure changed from taking the box off to working on some battle scars, and installing a cleaner Shore power input.
The idea

The solution. Used a spare piece from the diesel heater to make a panel. I painted that panel with bed liner. Installed the socked wired into an extension cord; to which my charger and block heater connect.
I think it worked out pretty good.
Re painted some tattered scares from trees, rocks, salt, who knows what else. Canadian tire spray on bed liner.
Then I contemplated if I'll ever be happy with the repair on the truck…new truck thoughts…
No new truck…I remembered that I don't want payments again. So, I took some time to lay out the heater and confirm where I can cut a hole. I tried idea 1, Left side rear; really close to the fuel tank, easy power connection…can't cut a hole there.

Where the mounting plate would be cuts right through one of the box frame rails.

So, then looked at option 2. There's enough room to have the exhaust run between the fender and the inner box. So I could mount it on its side. In the end, this is likely the option I'm going to go for; but actually on the other side. It'll be easier to access it when it needs some trouble shooting.
It's going to be perfect like this on the other side. Pictures to come when that project starts.
In re-assembling the rig, I decided to make connecting and disconnecting a little easier. I installed some Anderson plugs, and the ignition trigger with some connectors.
Truck side, I messed up the connectors on the IGN wire; I put the male spade connector on that end. That should be female because if the switch were On on the dash. That would be hot and could short out. The other cable is for the floods on the camper stowed there until I install the camper again.
Platform side, it's a little tight; but I used nothing but salvaged cabling from the previous version.
There it is installed, I'm happy with how it turned out. Stashing my radio antenna end in there until I find a clean way to get it in the cab.
So loading the GFC on off the sled trailer was a total shit show! The one guy at the back dropped it and some how it only scuffed the newly painted fender

. I laughed and said 'Holy shit boys, you're getting the whole Wes' ideas gone wrong experience!' Then we got it on there and I got to work putting the platform back in and hooking it up.

Key tools for this, Volt meter, heat shrink, heat gun, connectors, Advil (for the crouching)
Everything fit, hooked up and worked as expected.
All in an afternoons work

Then we packed up, and went camping!
To be continued…
My boys, 5 and 7, have been hassling me to put the truck in the Car Clubs Show 'n' Shine. So, I registered us today and began working on cleaning the rig with a fine tooth comb. Not really…more like a poorly washed paint brush.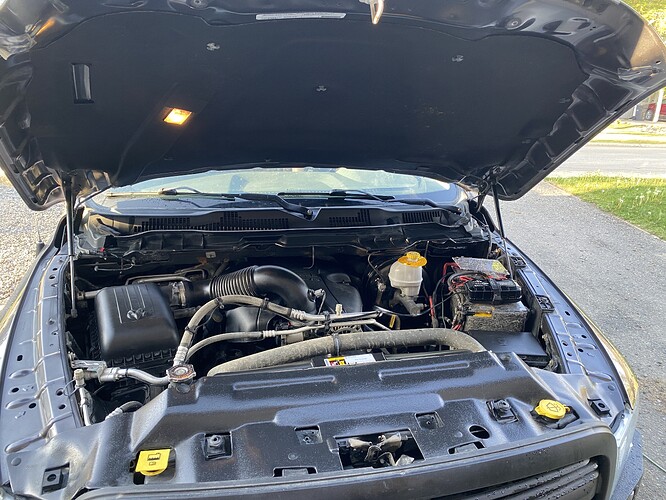 Engine compartment…check
I also got the final component of my electrical setup. My replacement 400W inverter, since I blew mine up. We'll see how it does. Going to use it mostly for running the Starlink and maybe charging laptops.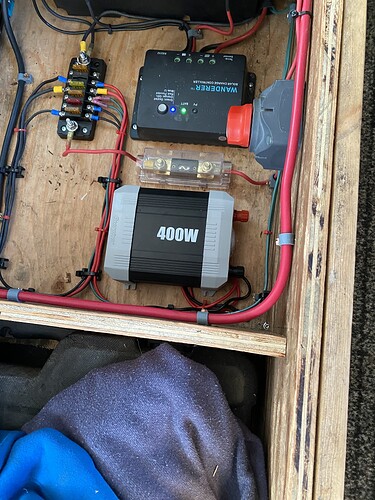 Still more new toys on the way…then I must just CAMP!
Well the last bits for bit showed up today…if I can manage to keep to my word of not spending in June

I'll be patient with the install of these items, which will be hard because I'm stoked to check it all out.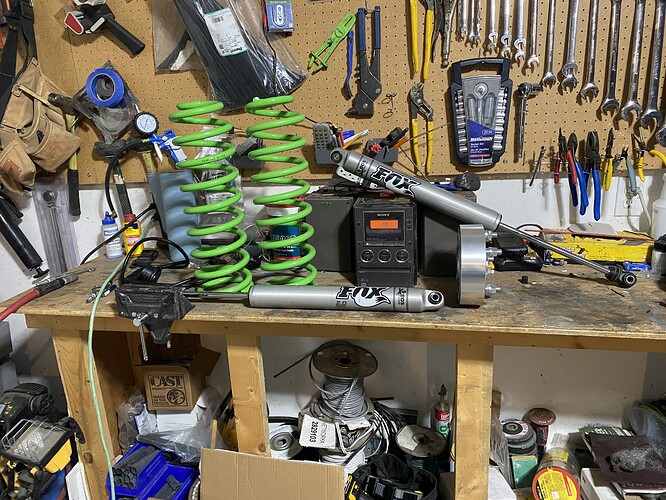 I've got 4 x 1/2" wheel spacers from Rough Country - this is the fix a clearance concern with brake lines and chains. That's a quickie.
Then my most exciting part. It's taken months of looking, emailing spring companies, talking to people like @Hardcharger about his experience with the same truck. I decided to go with these springs:
Since I'm rolling about 700lbs constant weight I'm hoping I'll be in the sweet spot on these springs. Then I'm going to pair them with these Fox Performance 2.0 BDS shocks. I scored them on market place from a guy that bought them for a 8" lift and they're 4-6". Best part, $340 for the pair shipped from Vancouver! So, I'll have WAYYY more travel then I'll ever intend on using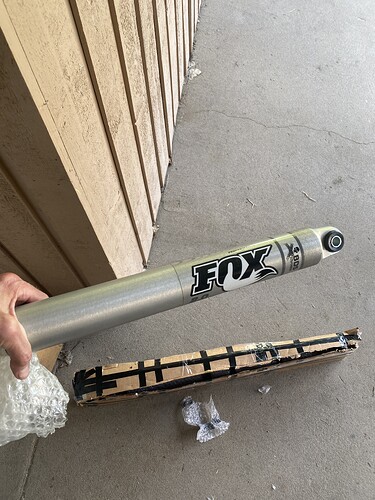 Then I swear, camping!