Has anyone else tried/planned to mount a Superlite on the 5th Gen factory cross bars, as recommended by GFC?
I just tried. It won't mount. Will be calling them next week for help. Did you have any luck?
I'm really glad another 4R owner responded. Thanks!
Two emails and one voicemail with no response.
Below, I pasted from my email to them. Do you have one / both of these issues?
1.) Tent T-track is too wide to drop squarely onto the load bearing sections of the factory cross bars. See attached photos.
2.) UNloaded tent not sitting all the way down on the cross bars already pushes down on the antenna, causing the roof to flex.
I contend that this is not something that falls under their warranty and refund policy because they advertised compatibility that appears to be untrue. They left no doubt in at least one of their videos. Not needing an aftermarket rack is the only reason I went with the superlite. I'm looking to see what my options are, from FL, if they continue to be unresponsive.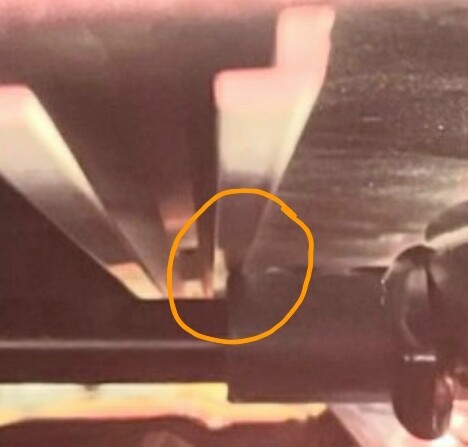 I have the same exact issues you listed there. Kind of blaming myself on the shark fin antenna interference - pretty obvious issue. I probably caught this when I placed the order 10 months ago and just forgot. GFC sells an antenna delete to resolve this: 4Runner Antenna delete - GoFastCampers
Also found this but I'm not super excited about another $600 right now (also not sure if this solves our problem):
5th Gen 4runner RTT Mount Kit - GoFastCampers
Finally I found this, maybe aftermarket crossbars (and possibly the offset brackets) are the answer:
When to use an Offset Bracket - YouTube
Maybe we can figure this out together. I was stoked to get out this weekend or next after waiting so long. Worst case people are buying these on the forums so you can sell and get your money back that way.
Thanks,
Mike
It's not your fault! GFC's video is what convinced me to go this route. Skip straight to 7m26s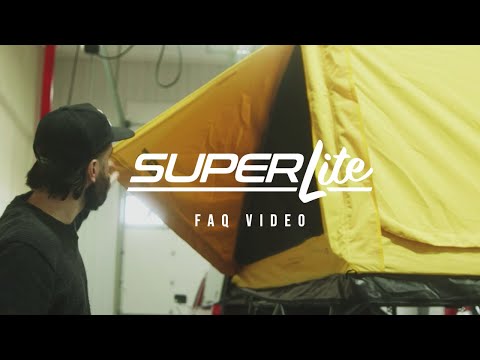 You didn't forget or overlook anything. They advertised complete compatibility with zero additional costs.
Remembering all of this when I was attempting to mount the tent and how the video steered me to the Superlite is why I'm a bit more bitter than yourself. But in the last few days, I was trying to give ideas to someone with a torn strap on theirs. So yeah, I'm game for bouncing ideas off each other until you make your own decision. Speaking for myself, I don't plan to spend another dollar on my setup. I'm still considering my options.
Let me know what you think after the video
Hmmm, so that video say the Superlite works with the factory bars which is clearly not the case. No mention of the antenna issue in there either unless I missed it. The platform tent mount kit doesn't work for the Superlite. What is a "front runner rack" that he mentions?
Really sounds as thought there's no way to mount the Superlite without spending more money and even still I'm not sure what all of those options are at this point! Aftermarket cross bars might one way but they are not recommending anything in particular in the one video I linked. People asked in the video comments and no response from GFC.
This has not worked out like I had hoped for sure…
Front Runner rack is another $1000+ !!!
Somebody did it on a red one somewhere on the forum, but not sure how they managed it. I went w/ some thule aero crossbars and mounting was infinitely easier.
Did those crossbars just replace the existing crossbars and you were able to use the factory rails?
no had to buy the feet for them too. it's a few inches higher up as a result which makes everything easy.
Thanks for the tip! Going to check this out today.
He jumped straight from the antenna blanking plate for the low profile mounting of another tent straight to just throwing the SL on the factory bars.
Yes! And I think we're now on the same page with respect to the additional costs. There's just no way I was going to do that at this point. If I already had a rack, then sure. It would have also opened me up to all the other tents out there - including a big used market - and ones I could see in person before buying. But that's not my situation.
Let me know how that goes. If GFC could make us offset feet/risers to get us in the sweet spot, then maybe I wouldn't have a complaint. But for the safety of the people driving behind me on the highway, I'd have to know they were over engineered for speed, rough roads, etc. I'll look for something for the factory that can attach straight to factory bars while you look at the Thule bars and feet.
Maybe the answer is GFC doing this research and shipping reputable 3rd party (Thule, Yak, frontrunner, etc.) hardware. They may be in a position to work out a great business-2-business price for themselves and direct ship to us. Regardless, it's the least they should do.
They still haven't responded to me. Did you try them yet?
I mounted it on my factory rack. Took the entire rack off the car. Then mounted it to the superlite. Then put the entire thing back on. Takes about 30min.
Are you referring to the TRD Pro rack? If so, I appreciate the response but we're struggling with the factory cross bars that your full rack replaced.
Not the TRD Pro rack just the stock rack. Mine is a 16 trail so same as TRD off road.
Ah, I forgot about the Trail. Too many trims for me to remember. Congrats on the easy install! I how you enjoy the tent!
I haven't had a chance to call them yet with work and life but Thursday is the day if they are open. If they are closed then Friday. I would still like to make this work but $1000 is a non-starter. For $500 it may be worth it. I've looked at the Thule bars and feet and it's not clicking how that will work. More research to do.