There's probably a better word for these but I wasn't sure but this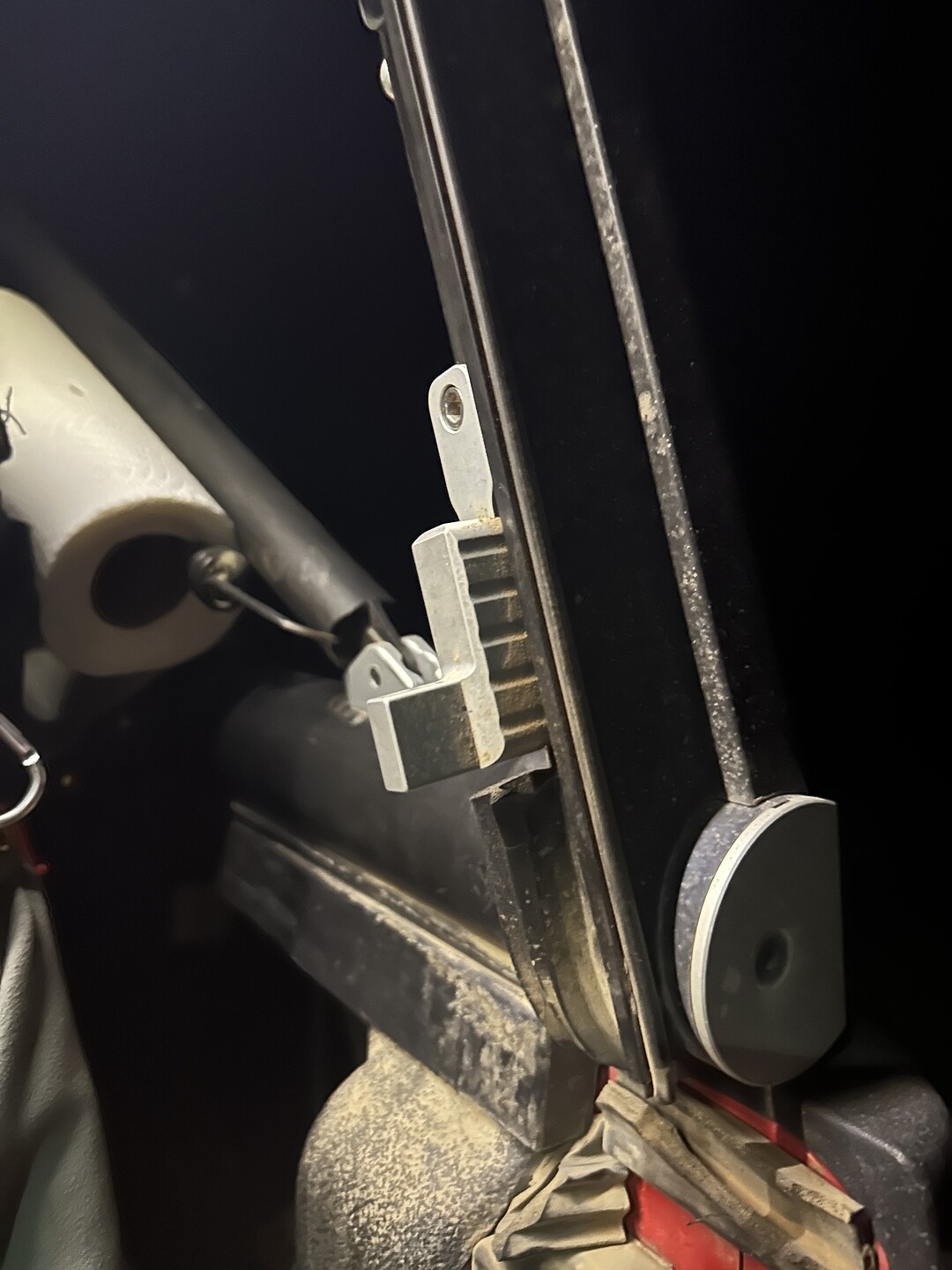 Drops down and out of the way causing the rear door to be able to open. So far it's only happening on one side from what I can tell but it's still quite annoying and could be possibly sketchy if both were to drop down and the rear hatch opened on the highway. It happened the past 2 days on the way in and out of a camp spot that was at the end of a 35 mile dirt road. I've never had so much dust inside the camper and I think this was a major reason for that, I think this one corner of the back hatch was flapping open enough to let a lot of dust in.
I'm tempted to just glue it or caulk it with some silicone because I never use these as they are intended, I don't lock the camper from the inside at night. If I was that worried about something happening at a camp spot I wouldn't camp there to begin with. I also feel like if someone wanted in that bad they'd be able to get in, it's just thin aluminum and tent material.
Anyone else run into this and have a better suggestion than permanently fixing them in the up position?