There seems to be a lot of interest with people reaching out to me about these. I made up a set for another forum member and they seems to have worked out well for him. I don't want to produce these as they are not a unique product, but wanted to post up some info for anyone who maybe wants to make some up themselves. Disclaimer: I have not tested these and do not know how much weight they can hold. USE AT YOUR OWN RISK!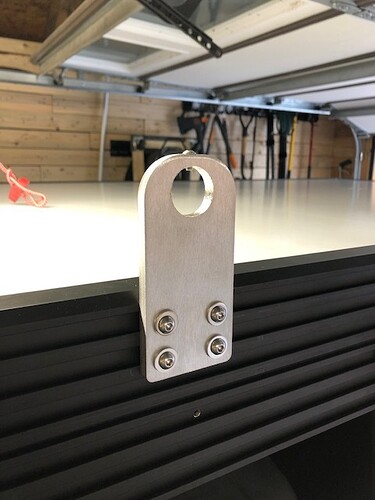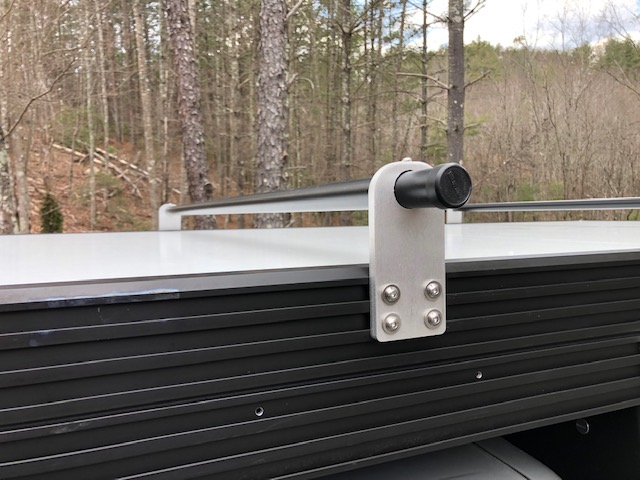 What I did:
Not sure on the Yakima bar length you need but should be easy enough to measure out. Got the parts cut out using sendcutsend.com using the .dxf cut file. (see bottom of post)
After you get the parts back from laser they will need to have the sharp edges sanded off. Easy to do just by hand or with an orbital. Then just drill and tap the hole as close to vertical in the top. The top screw works as a set screw to pin the yakima bar in place.
Laser cutter
sendcutsend.com
Metals > Aluminum > 5052 Aluminum > .375" (9.5 MM)
Track Nuts
Tap:
8-32 tap
Corresponding drill bit (I think #29 but the tap will say on the package).
Hand tap handle (nice to do it by hand as it is a small hole and soft aluminum
Bolt:
I used an pan head allen in 8-32 that was just long enough to pin the yakima bar in place.
Rough costs:
Plates (2): $15.30 each
t-nuts (8) $3.00 each
bolts (2) $ 0.25 each
Total: $55.10 per bar
Looks like I can't attach a .dxf file in this post so shoot me an email at josh@jedf.us and I'll email it to anyone who wants it. Again these are un-tested other than fitment so use at your own risk and I am just sharing this info as a starting point for people to do it yourself.