I would like to introduce these custom lock covers I will be making available for purchase soon. I am looking for some folks who would be interested in being the first to purchase and try them out on their campers. They are currently available for the V2 and designed to fit the rear panel locks. I have them on my V2 XL GFC for our 2018 Ram 2500 with 6.5' bed.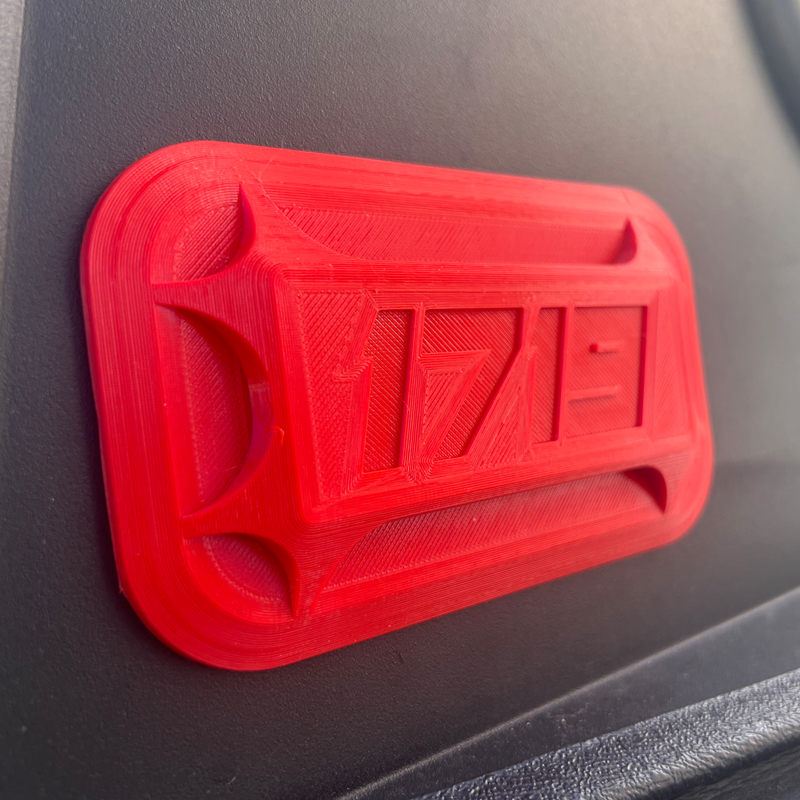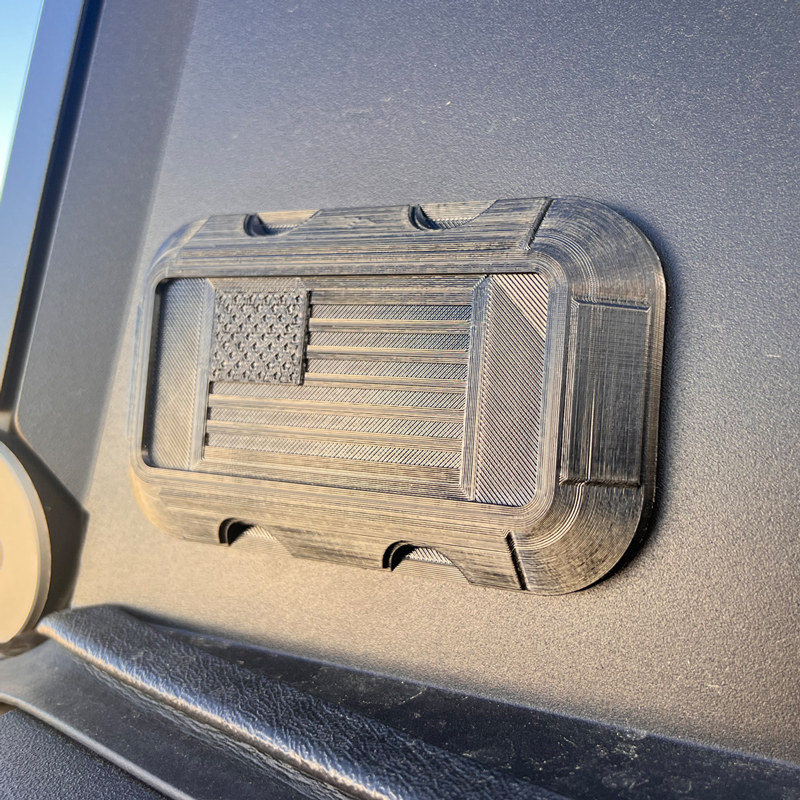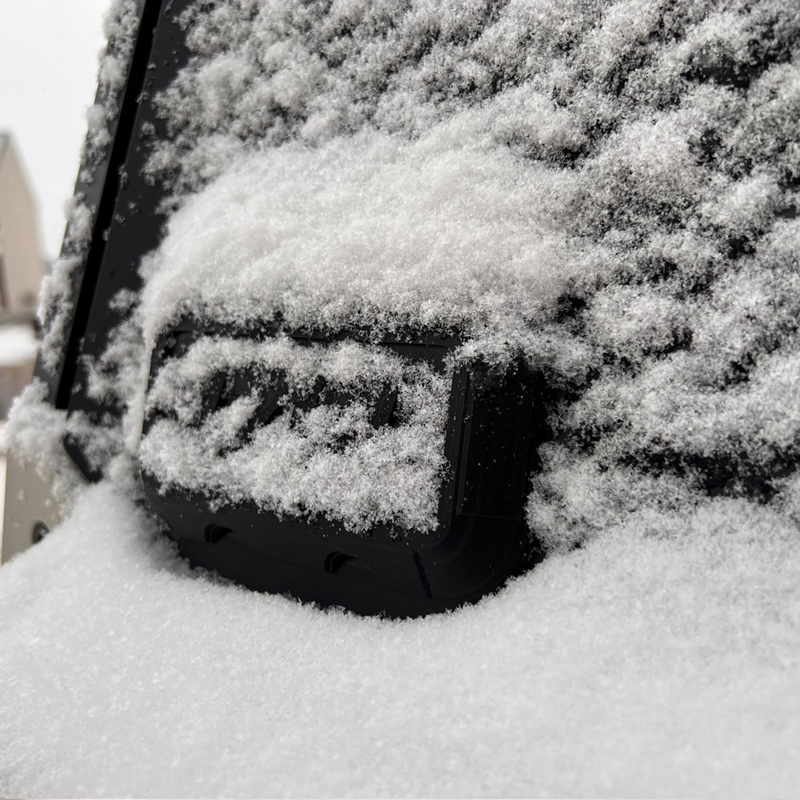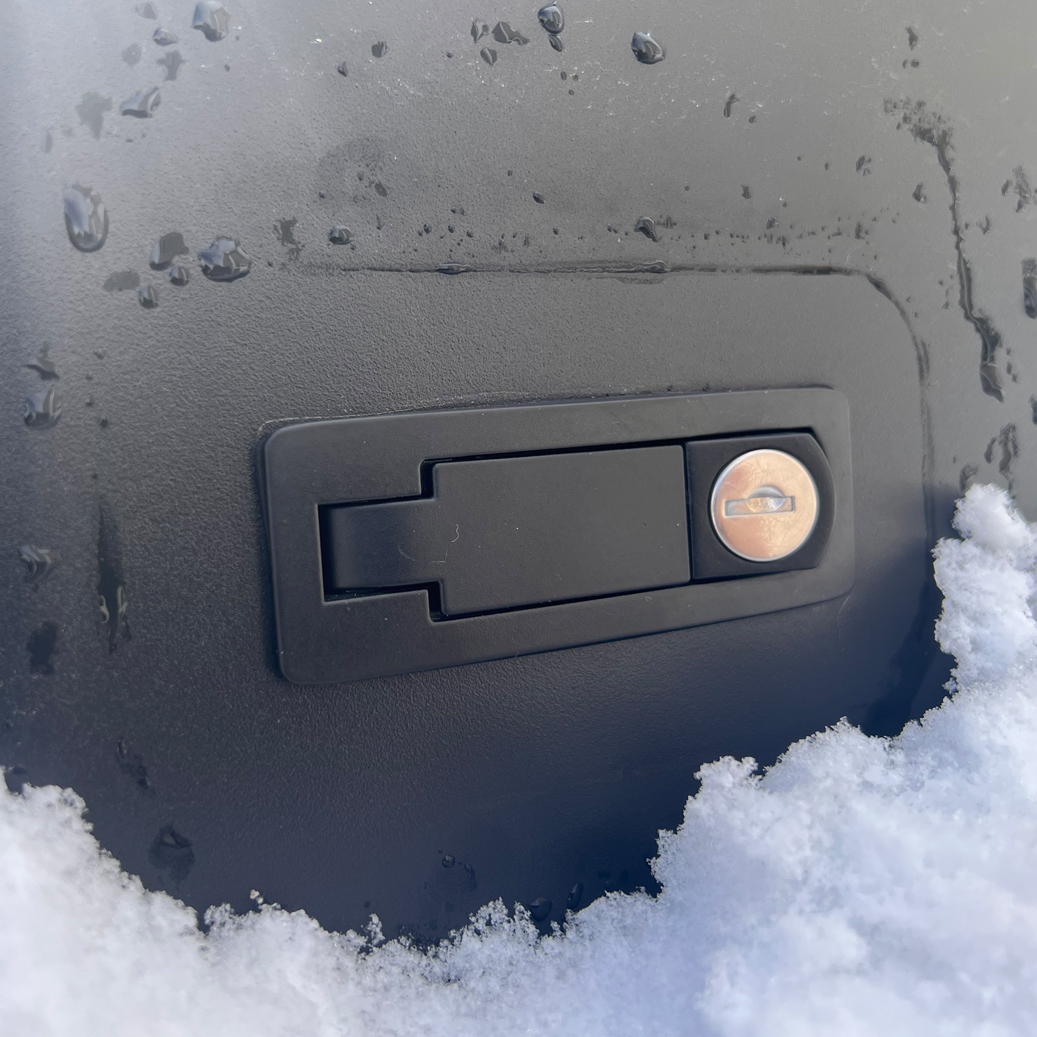 About the lock covers:
https://sewverlander.com/lock-covers/
Information/Specs:
This is a customized 3D printed cover for your locks. We designed them to help to keep your locks from freezing.
3D printed using Polyethylene Terephthalate Glycol (PETG)

Selection of colors available – Black, Red, Gray, Orange – See Color Comparison Chart

Uses multiple strong magnets built into the cover.

Uses a synthetic rubber weatherstrip seal

Dimensions: 5.5″ x 3.25″ x .625″

Customize with your camper build number or other designs available – See Custom Designs or contact us to discuss using your own design.
This is where I could use your help. I also have lock covers for the side panels, but I don't want to release them without testing fitment on different truck/camper combinations first. This is the best I could come up with to get some feedback from the community.
We wanted to start by making about 10 pairs of Rear Lock Covers for the first batch. If you are interested in ordering a pair for your camper AND would like to help test the magnet mount for the side panels, please visit V2 Rear Lock Covers Early Purchase Request – Sewverlander. When you sign up, it will ask questions about your vehicle. We want to get a wide range of vehicle/camper combinations to test out our side panel magnet mount. After you sign up, we will review your vehicle/camper information to determine if we can select you for early purchase. There will be additional batches but all you need to do is sign up once. We will let you know by 04/04/22 if you have been selected for the first batch.
If you are selected for Pre-Launch early purchase, you will receive an e-mail with information on how to order the Rear Lock Covers (For V2). Those who are selected and purchase the Rear Lock Covers will receive a Magnet Mount Fitment Test with their order. This is to test the fitment of the magnet mount for the side panels. They work on my XL camper for the Ram, so I'm hoping they fit on other campers as well.
You will also receive instructions on how to install the magnet mount test and report your results. As a thank you after you report your results, we will e-mail you a discount code for your next purchase.
Custom rail caps for the V2 will also be available for early purchase. More info on rail caps. I have these on my camper as well.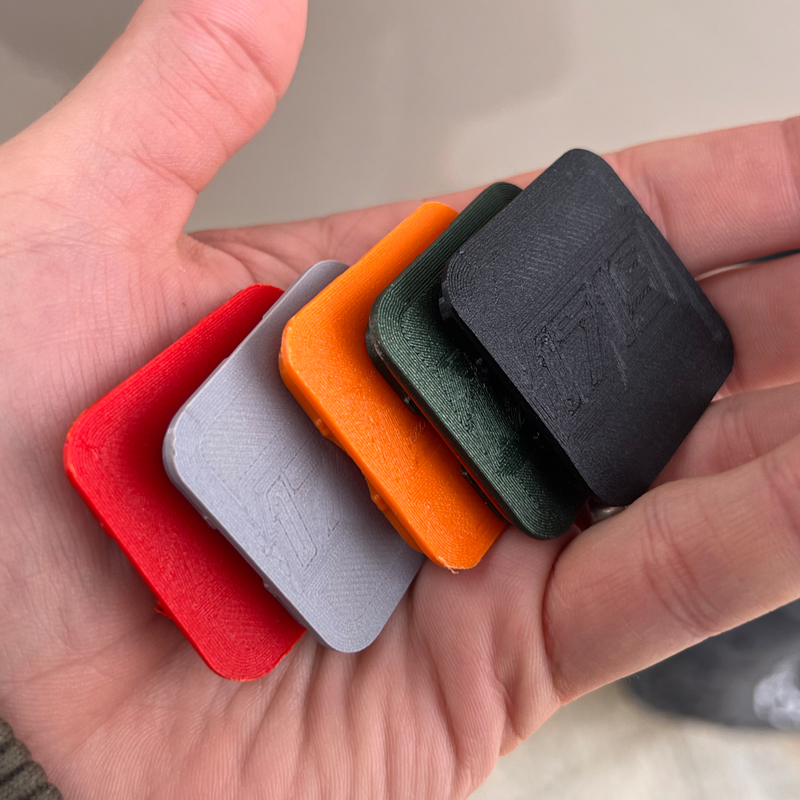 Sorry about the long post. This is the best way I could think to do all this.
Cheers,
Matt