Coming back from my last outing I realized it would be so nice to have a his and hers toiletries bag mounted on the front panel near the window.
Blue Ridge seems to fit the bill.
Does anyone thing it's realistic to mount the Velcro mounting plate to the front panel without using screws or rivets and expect trouble free use?
I don't think I could muster the courage to drill through camper for this type of item, so would consider a glue to mount the panel, but defiantly don't want to deal with it coming unglued in 100 degree heat.
Other ideas?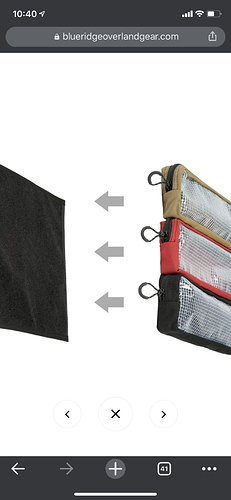 !