I previously had a built Jeep and just used a JeepSleep when camping, but with our family growing I decided to change it up and do more mellow camping trips rather than so much rock crawling. I decided a full size truck with a GFC fit the bill. The truck is a 2020 RAM 1500 bighorn with both the sport and off road packages. So far I have added a Addictive Desert Design front bumper and a Trigger4+ switch panel. I also got rid of the ridiculous chrome 20s it came with and went with a stock 18 that I powdercoated black as well as some 33" Duratracs.
I was originally GFC spot #1341, but found #815 for sale brand new and still at GFC. He had ordered the exact setup I wanted so it was a perfect deal.
It is an XL with a grey frame, black panels, tent side doors, and a window on the back door. I added the wind skid, a ladder, and a set of beef racks.
Drove over from Bend Oregon November 5th and it was installed Nov 6th. I installed the racks and wind skid in the parking lot before I headed out.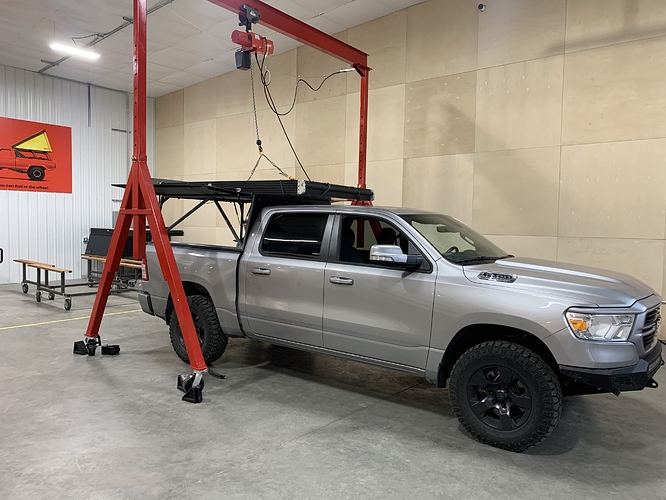 Took a few days to work my way home with my first night in the camper just outside of Stanley ID. It was a cool 18 degrees when I woke up but I slept great and had zero condensation with the two smaller windows open.

My goal with this camper is to have a good setup for trips with my family (wife and 10 month old), and also a remote workspace to get me out of the house a few times a week. So far I have been really impressed with the versatility of the camper and have had some great views working already.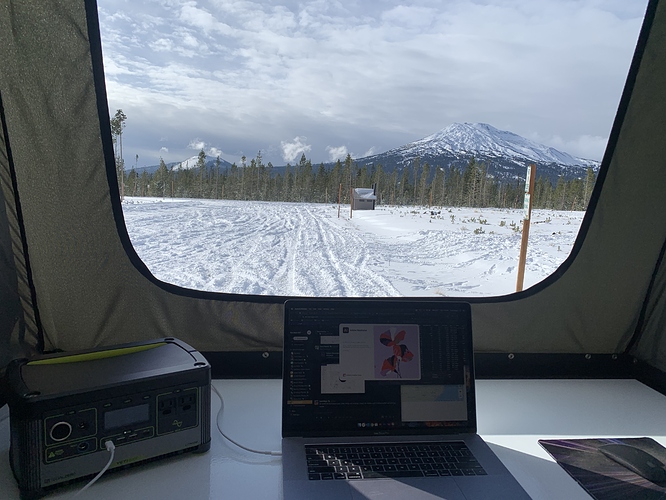 I hope to get things all dialed in once I get a decent feel for things and what makes sense for my needs.
Thanks for following along!
Josh