Picked up set, seem very well made. Thanks for the info!
And chance of some pictures of these bed rails?
On and/or off the truck since they don't seem to be listed on the websites mentioned at this time.
I'll grab some pics tomorrow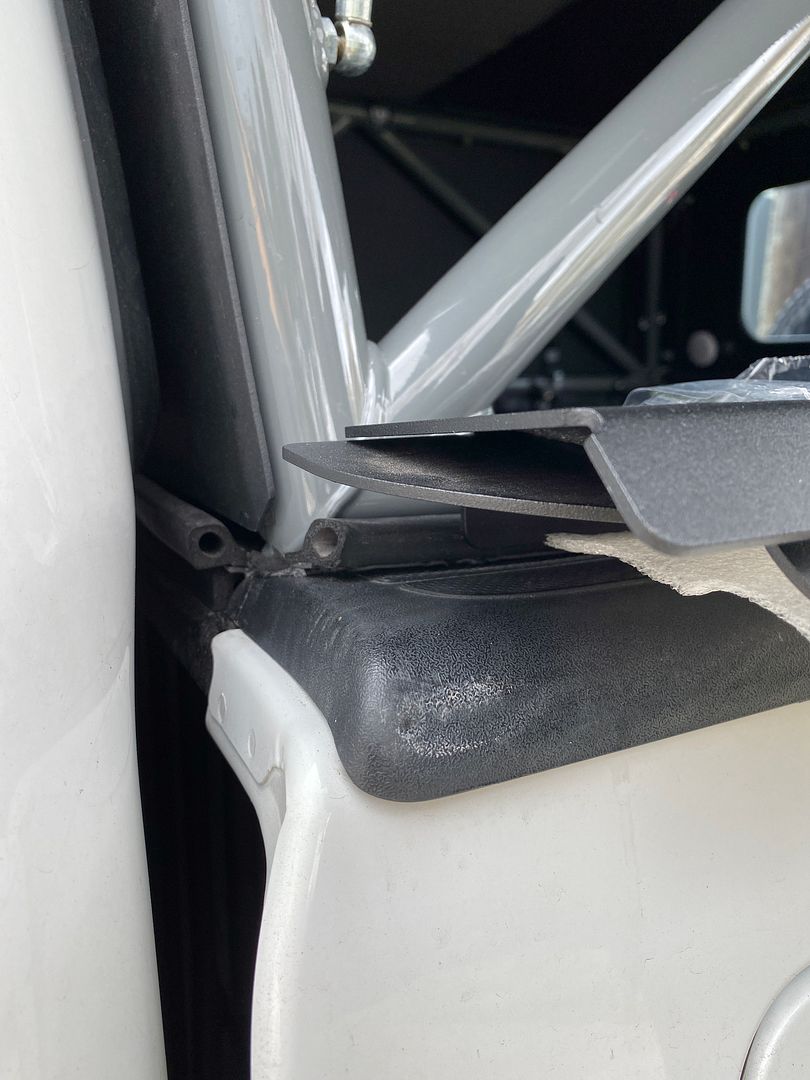 ooh i like how they added the extra material overhanging and angled down… the kb voodoo caps end right at that bend
This also looks like they don't have the inner end portion that bolts to the bed right where my bed stiffeners are. Might have to swap…
I haven't taken my factory ones off yet, waiting for my @gmartin284 roof rack to come in first then I'll install everything at once. Apparently the stock caps leave some scratches on the ends, which the overhang with the Vagabond/Relentless caps cover. Short bed version has 4 holes while long bed has 5.
Who did you order the bedcaps through? Vagabond or Relentless?
Vagabond @Hoarder23
Installed them a few weeks ago, absolutely love them! Highly recommended for 2nd gen Tacomas!
Are they a special order type of product? I have the piece that goes on top of the tailgate I didn't even know relentless offered the tops for the bed too.
relentless used to have them available - ive heard they were a pita to ship etc so they stopped, vagabond outdoors convinced them to do special run orders for the drifters, from what i know, so only thru vagabond can you get them
Bumping an old thread as I'm moving my GFC from my 1st gen to my 2nd gen.
KBVoodoo rails still the way to go? Any other options available?
KB Voodoo is a mediocre option but Vagabond is the exclusive seller of the Relentless version and they are hard to get in touch with.
you will probably want to do something with the sat fin. if changing bedrails - totally rad products has a 'blemish' sale going on, if you dont already have something and have a sat fin - i guess
Bumping up this thread. Anybody been able to get a set of the Relentless bedrails lately, or know if they're still making them? I've reached out to both Vegabond and Relentless and crickets thus far. Thanks.
As far as I know they are still making them but Relentless is making them for Vagabond. I've seen several Drifter buyers be able to pick them up recently through Vagabond on TW.
@Hoarder23 did Vagabond or Relentless ever reply on your special order? I sent both vendors a message today on TW. I'm wanting their bed side rails because my stock ones were cut for the OEM tonneau cover.
Nope, I have the KB Doodoo rails repowdered and threw them on the new truck. Relentless won't sell them to you, only to Vagabond. And Vagabond needs an office manager. I sent emails, texts and left voicemails when the box wasn't full but nothing after the first phone conversation.
If you still have the cover you can make the transfer of the buyers uncut rails part of the deal. Otherwise the KB rails are the only game in town.
I have a 3rd gen. Today KB Voodoo told me not compatible. So it looks like I'm stuck with the stock side rails. I'll ask whoever buys my tonneau to do a swap.