BTW - if it's really #70 lighter that's a huge bonus too!
It will also simplify their assembly process. No more welds equals much faster production and easier QC


So pumped on these updates and glad I made the cut to get V2. I'm number 1163 so it had to be close.
Slight curiosity on thickness. Is it still 6" or is it a little thicker now, so one can easily store bedding when collapsed? That would sure save me room in my truck bed.
Not sure if anyone has given it a look yet - but it seems there is a plethora amount of awesome details in regards to the V2 featuring mike from LLOD. Super impressed with all the engineering behind these future campers! https://youtu.be/pLROHzDlFZs
15 a week? and we are at ~ #1200 now?
Lets see, 1558-1200= 358
358/15= 24 weeks until mine is done.
About June time frame, which is perfect.
Thanks for posting the link. Been meaning to watch this and cant wait.
Impressive video detailing impressive innovations on the new V2. I am a very satisfied V1 owner looking forward to seeing the V2 out and about. I appreciate owning a product from a company (GFC) that truly cares about what they do, how they do it, and who they do it for! GFC is a master at their trade and it shows. See ya on the road…
Here's a cool video. Lots of detail

I'm trying to pick my options for the V2 but the website changed and you can't see the different color combinations mocked up on the campers anymore. Anyone have better reference images than the small swatches in the V2 pdf?
I posted in the Site Feedback category asking why they took those down. If you click on your set options link you get shown an image of a camper in each panel color with the tent closed. You can go in and out of your option link and it won't mess with anything unless you go all the way through to submit.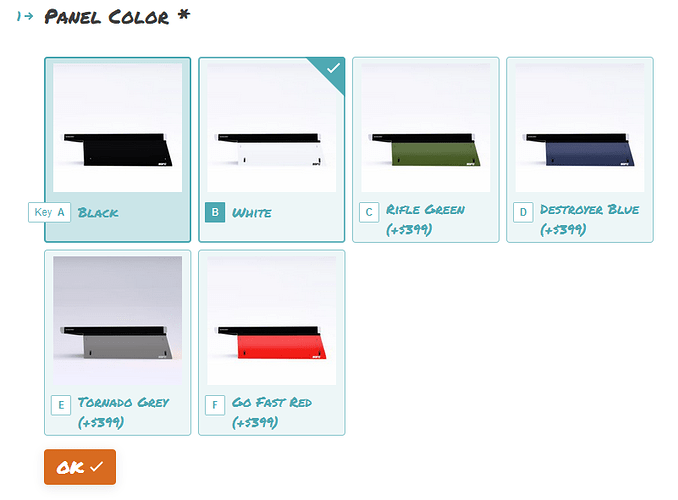 Woohoo!! Good save! Thank you!
I figured I'd wanna see them again as my build got closer, now I can delete them from my phone and look here!
Do you know what the standard V2 weighs? The FAQs say 275lbs, but it doesn't specify whether that is V1 or V2
I'm 1221… should be soon, but I hear they are doing it by vehicle type now?
yes, in batches, by vehicle type. There may be several batches of a popular vehicle type. I'm still scheduled start sometime in May, according to customer service.
I am #1210 and was originally projected for a February build, but still haven't received V2 welcome kit. Likely due to the fact that the build is for a 2020 GMC 2500, not sure they have built one for this model yet. They mentioned a GFC employee had the same truck with a GFC in progress, but I haven't seen any pictures yet. Batch of 1 is likely way down on the list…
Sounds like we could all do with some updated info on the build projections given this new batch policy @GFC totally understand the rationale, but it would be great to be able to re plan based on updated projected dates.
I'm #1426 for a 2021 Chevy Silverado 6.5' bed. So maybe we're in a batch of 2:) Also the woman I talked to on the phone at GFC said she had a Silverado as well. I did receive my digital V2 welcome kit to pick my options. I don't know what that means but I'm pretty excited to see on the Facebook owners page that someone had an XL v2 installed yesterday!
Build 1782. I haven't set the spec yet. They did a generic survey beginning of the year to ask what truck I had but it wasn't an official setting of spec from what I could gather. Since then I've changed into a 2021 Silverado 1500 Trail Boss with 6.5' bed. Sent an email to update them in February and they said they would set spec in the next few weeks. So now im confused if my make and model is important or if my build number is important or if none of it is important unless its a Toyota.