So I've started building out a replacement for the Tacoma. Decided to get a little weird with it. I'm of the opinion that the appropriate amount of doors for a truck to have is two. And since I don't have any kids, and it's often only me and my dog, I'm going regular cab because, well, because I can. Living the dream.
But wait, you say. GFC doesn't really make a camper for an 8' bed. That's true. And let me officially say that as of right now, that is 100% true. We don't make one. But we want to. We just need to find out if we can make all the geometry work with our frame system and if all the big pieces will fit in our machinery. So in the spirit of teasing you all with the prospect of greatness that a long-bed rig can be, I commence the build. Don't get your hopes up. It might not work. But then again… it just might.
I'll kick things off with the truck. A rare bird. 2022 F350 regular cab, diesel, in XL trim… Race Red: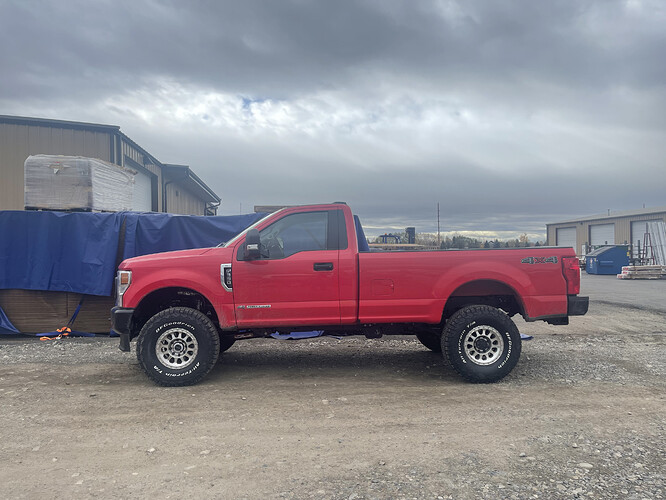 More to come.