Did you mount the brackets to the awning before installing or to the gfc rails before?
I mounted the brackets first. I then put the awning on top of the GFC upside down and roughly aligned the bolts with the bracket holes. I then rolled the awning forward over the top of the brackets. Starting at the single bracket end, I pushed the bolts into the holes. This took a little weight off. I then worked toward the tail end which has two brackets. They pretty much went right in.
It was then just a matter of pushing against the truck, no longer lifting the awning, and getting the 3 top nuts started.
A ratcheting wrench would be ideal. The inner dimension of the brackets makes it a pain with short turns.
Finally got some wiring done in the camper and bed of the truck. Switch panel, outlets in the top of camper, and lighting all done now.

black panels? I like that a lot more than the white ones
After dealing with rust issues on the coast, and getting inspiration from seeing @jedgar new beef rack plates, I made a new set of supports for my racks out of 3/16 bead blasted stainless. Made them 1.5 inches over stock.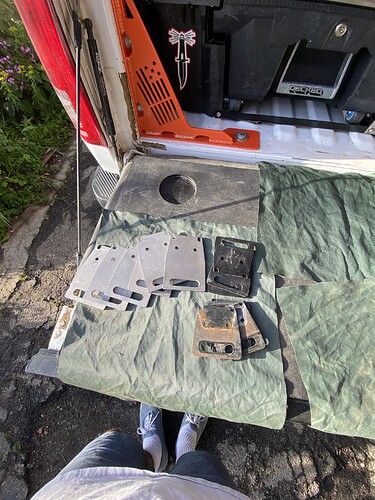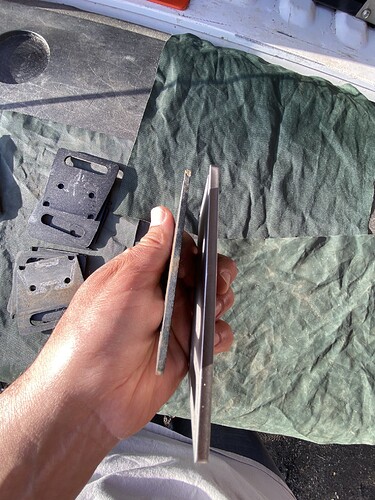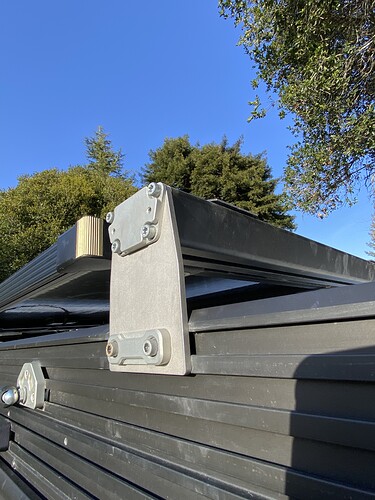 Nice! Looks great and those should be plenty sturdy!
Inspired by (and shot for shot ripping off) @atsah, I added one of my old snowboards as a wind deflector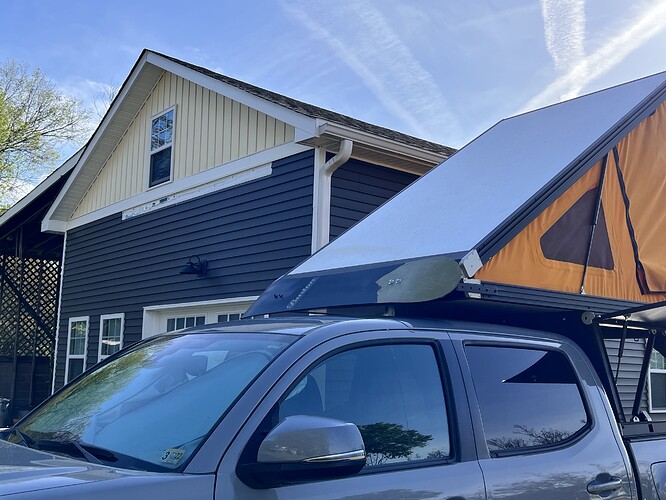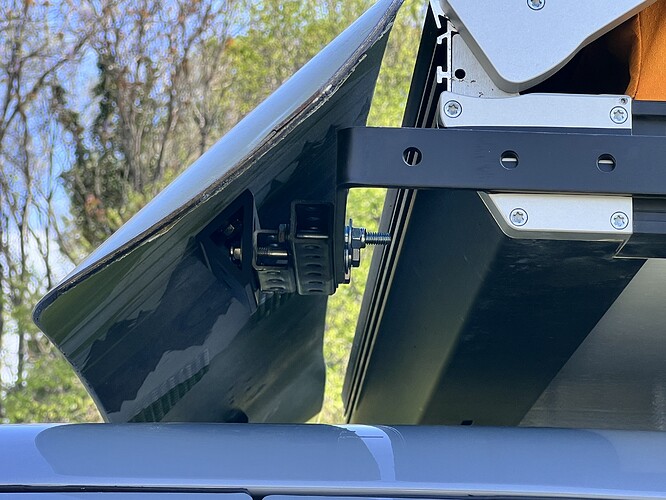 Added led strips in some aluminum mounting channels with lite diffuser that snap into the channel. I think I'm all in for about 75.00 dollars. That is for a 4' strip up top and strips that run the perimeter on the bottom and a strip on the rear door for cooking. I had wiring and switches. They donot dim or change color, but give off pleasant lite that isn't blinding.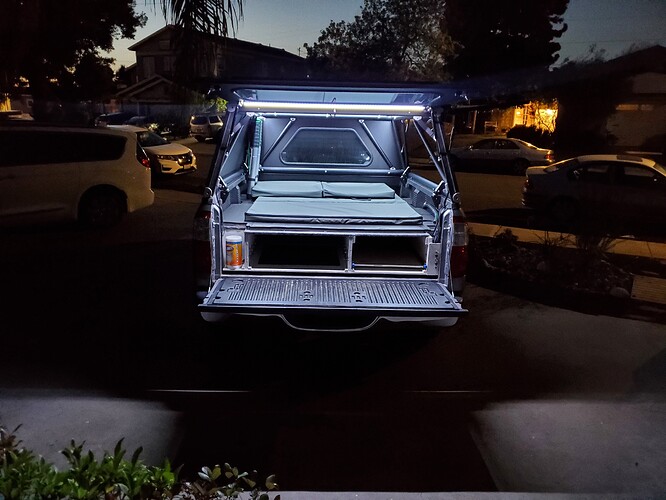 ady.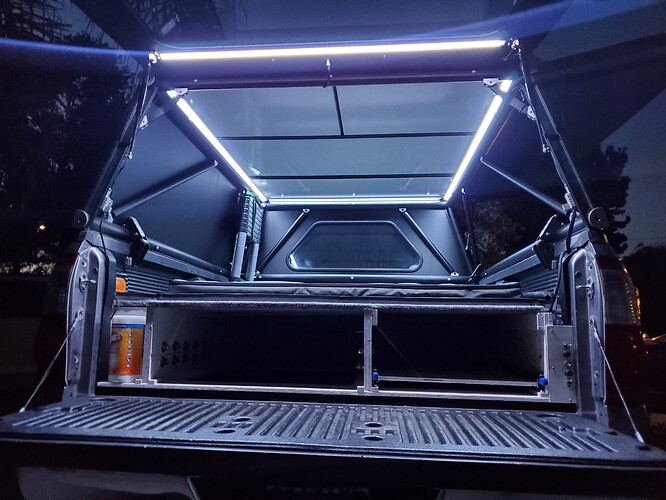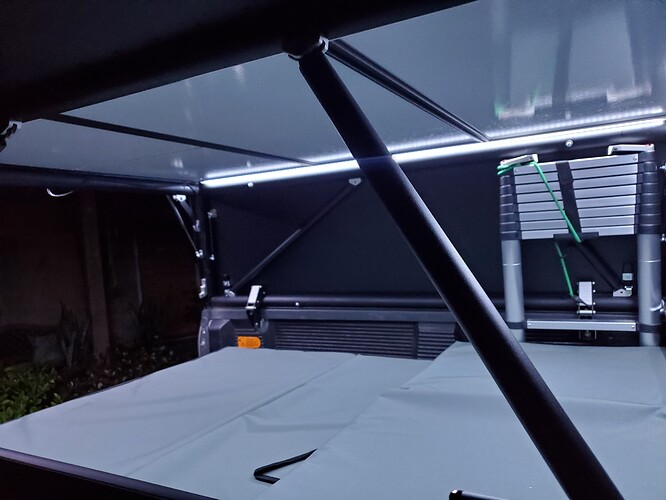 Installed a 12v wash down pump and water system. It uses dual military water jugs with quick connections. 40L total.

I also added two storage compartments over the wheel well. This will hold bike wheels or lawn chairs. The lids can lock open to hold oversized items. I added TPO coin rubber floor onto the table and cabinets tops but never took a photo.
That's really cool. Can you elaborate on the quick connect on the jug side? How do you switch from one the empty jug to the full one? I use those same jugs and wouldn't mind something like this. Also what pump did you use?
I added a CPC bulkhead quick connector into the lid with a food safe hose for a siphon tube. It disconnects to remove or swap. They are drip free so it works great and doesn't loose it's prime or get water anywhere.
I just swap the lid between the jugs for now but I will modify the other one too now that I know it works!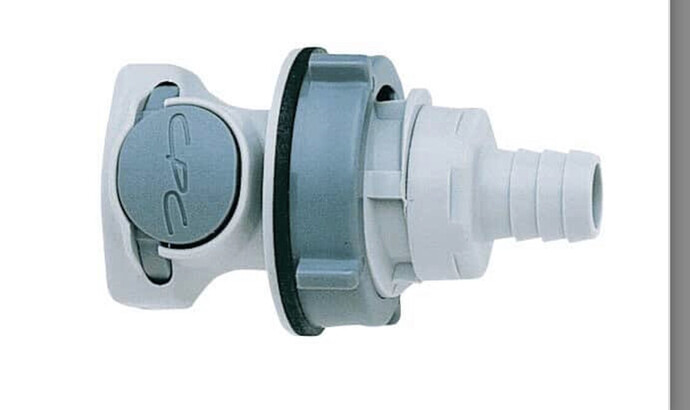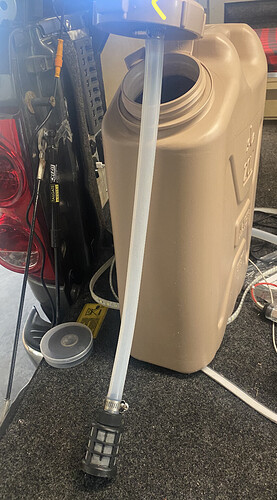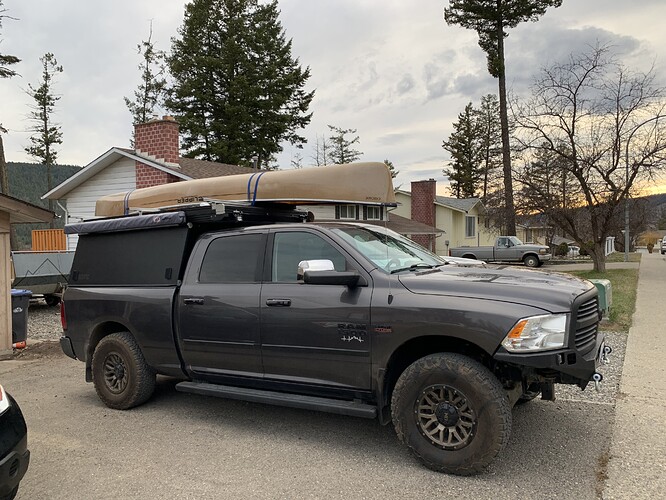 I took my DIY 1020 roof racks for a test drive with the canoe. So far so good at 100km/hr. Going to add the third strap for piece of mind. Next wait for the ice to come off the lakes

Trucks lookin good! You've been busy


Have you thought about doing a Y or T fitting to run both water jugs so you don't have to switch when one runs dry? That's a pretty awesome concept though. I like it.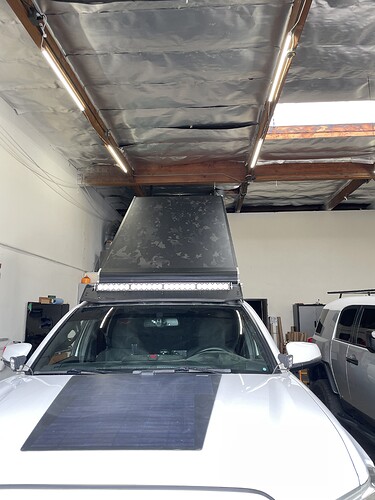 Hoping this roof wrap will block most if not all sunlight inside the tent. The white translucent material was kind of annoying to me because I like sleeping in. 3M multicam black vinyl at 300% scale for reference.
I actually have a tee, valves and a pressure reducer to make a tap for a sink but I decided it just was too complicated for what it needs to be.
The one hose can reach both jugs and it's a quick swap. I will use just one most of the time anyways.
@Liv2Bike Why not use the t-slots in the frame to mount a fairing versus buying the load bars and adding something to your roof?
Getting more mobile and starting to ramp up fishing/camping/ski zone hunting season.