@jedgar Got my MagSpots the other day. Thanks for the quick shipping!
Ended up with 8 extra Stainless Toyota bed rail t-nuts. Anyone interested in them? No charge. Thanks!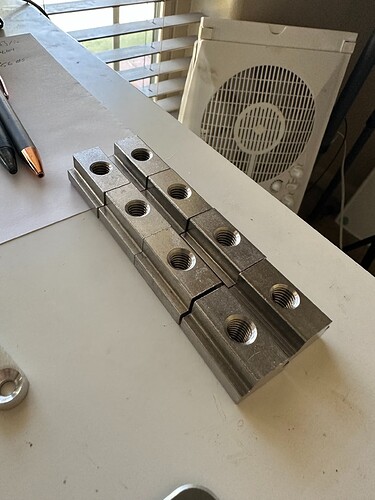 I'd love em. Batch ship when drip rails are back from powder coating?
Ben
Josh you are very generous to this community,
Phil
thank you Josh! just recieved my pair of bed rail slot.
Offering my first ever sale! Up to 25% some products and everything is at least 10% off. Thanks to everyone for the support!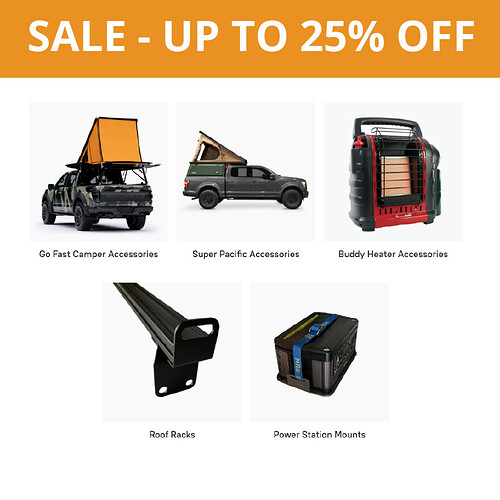 THIS is a killer sale! Can confirm these are the best in the biz

Thank you! Picked up some things today!
Are these drip rails still available? I have a V2 on a RAM 1500. I live in the PNW and yes we have rain! Would love a pair.
Yes @TerriWeiss they are available to order on my site www.jedf.us
I am getting the next batch in from powdercoat by December 10th and will ship them out as soon as they are back.
@jedgar I just spotted your Hightmounts earlier in this thread. Will you be making more of those? It's pretty much something I was going to see about having made, then I found these!
Shoot me an email @m0to at josh@jedf.us If you are not in a huge hurry I can make some up.
@jedgar I really don't appreciate that you ship things out so quickly and your products are always spot on, it makes me get annoyed quicker at other producers and shippers of things…
Also thanks the Beefboost thingys that I just got fit perfect and I already appreciate the extra lift (now to get some brackets for my funky 2nd solar panel so it will mount from the bottom and sit below the bars completely)…

Want to send out an apology to everyone that has been waiting for their orders… I have been having some serious issues with my powder coater and his timeframes being WAY longer than promised. I try hard to offer fast shipping and good customer service and havent done that as well as I want. If anyone has any questions or concerns please reach out to me on here or at josh@jedf.us
I am hopeful I will get everything shipped out this week.
Josh
Found another handy use for the motorcycle strap rings. I needed a spot to hook my 270 awning strap to and a few washers and a tnut and these work great. Ordered some black ones to blend them in a bit more. I ordered a 10 pack and only need 1 so if anyone else wants some of the 9 I'll send them out at my cost which will be $3.25 each plus whatever shipping ends up being.