I've spent the last month dreaming about MK2 of my GFC based overlanding rig. After almost selling it last month, I have been thinking about how to make this the best overlanding vehicle for my needs. I'm building this truck to live in next year, so the constraints look a little different than getaway/weekend warrior builds.
Here's a photo of MK1: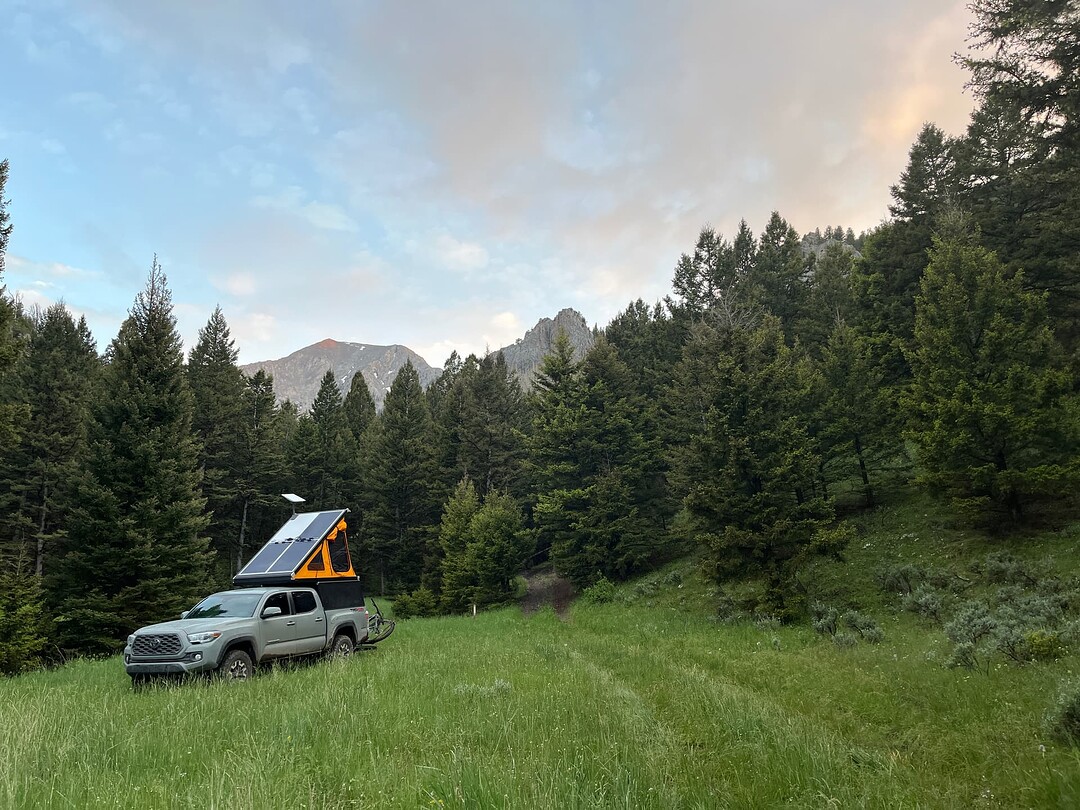 Truck builds, especially mid-size, end up being a problem of many conflicting constraints, so it's important to establish non-negotiable constraints, then develop priorities for everything else. Many conflicts between constraints can be solved with spending more money. Others require you to rethink other requirements that you assumed mattered.
I went through a phase where I thought a full-size was going to be my next build, but for a number of reasons I came back to the Tacoma, determined to make it work. This truck will be my home for months at a time, so I'm going to take my time and build things the "right" way - MK1 turned into a mess because I rushed it without enough resources (time, money) to do a good job.
Non-negotiable Constraints:
Based on my 2022 DCSB Tacoma
Based on my GFC V2
Must weigh no more than GVW fully loaded with supplies and gear
Must be able to "stealth" sleep one 6'1" person without popping the tent
Needs accommodations for embedded electronics engineering while I'm on the road
Needs to be survivable in very cold (and snowy) and very hot weather - level of comfort is negotiable
More in the next post